Small Business, Retail, and Service Provider Credit Card Processing
Great rates. No contracts or hidden fees.
Priority 24-hour funding available.
24-hour tech support.
Small Business & Retail Rates
0.15% + $0.08
above Interchange
---
Small Business, Retail, and Service Provider credit card transactions with Dharma are always assessed at the same low rate. Our interchange-plus pricing allows for the most transparent merchant services rates.
---
Small Business, Retail & Service Providers
Dharma Merchant Services is pleased to offer great rates on credit card processing for retail, services, and other small businesses. Our fair and transparent pricing is designed for all merchants taking card-present transactions as well as those taking mail order / telephone order sales. Dharma also offers Retail and Small Business merchants low fees for high-volume credit card processing if you regularly process over $100,000 per month.
Dharma also supports our merchants with a full suite of tools – a virtual terminal with easy to manage payment links, credit card swipe terminals in a range of prices, and support for a broad range of Point of Sale (POS) systems including Clover.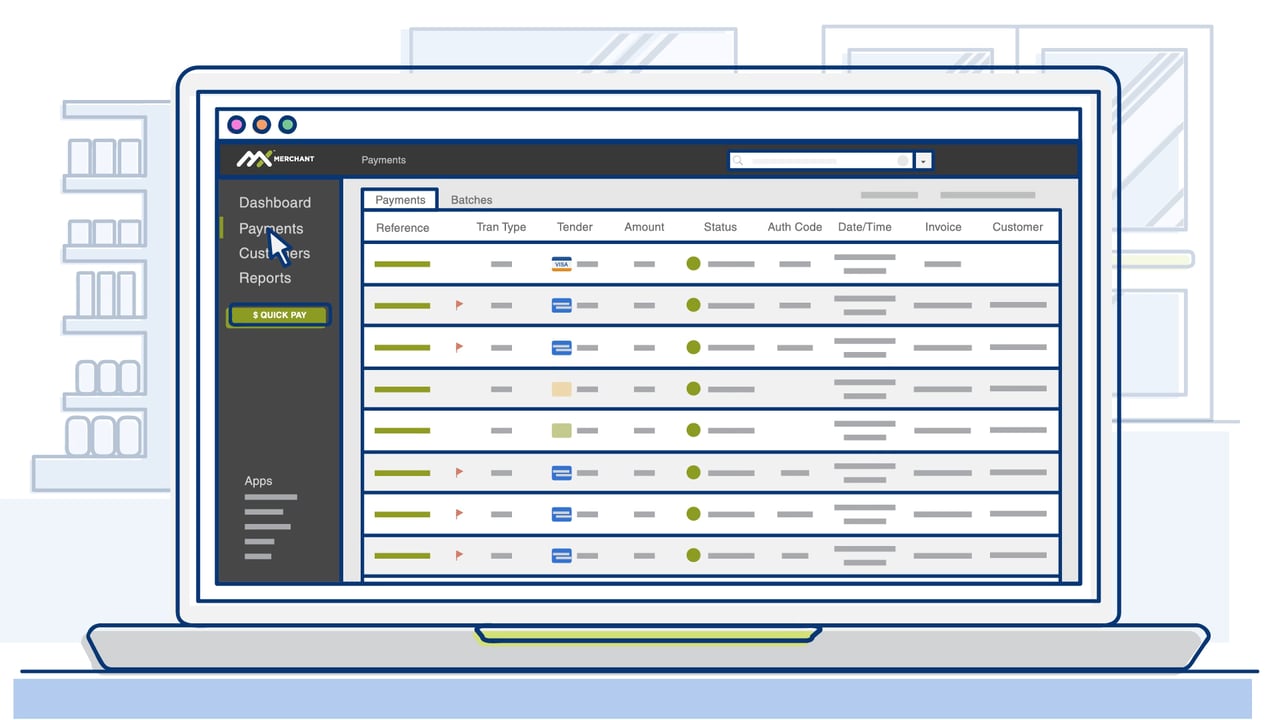 Take Payments Any Time, Anywhere
Your Dharma account includes our free virtual terminal that allows you to process payments in the following ways with ease:
Key in transactions into our virtual terminal on any computer browser
Use our Apple/Android Mobile app to key in payments. Or, purchase an EMV-compatible Bluetooth swiper for $149.00. Rechargeable battery supports up to 500 EMV dips, 700 NFC taps, or 4,000 MSR swipes on a single charge
Add an online "Buy Now" or "Pay Invoice Now" button to your website
Dharma also offers a full range of desktop terminals for swiping, chip reading and contactless payments starting at $295.00 should you desire an alternative to the Bluetooth Mobile Swiper.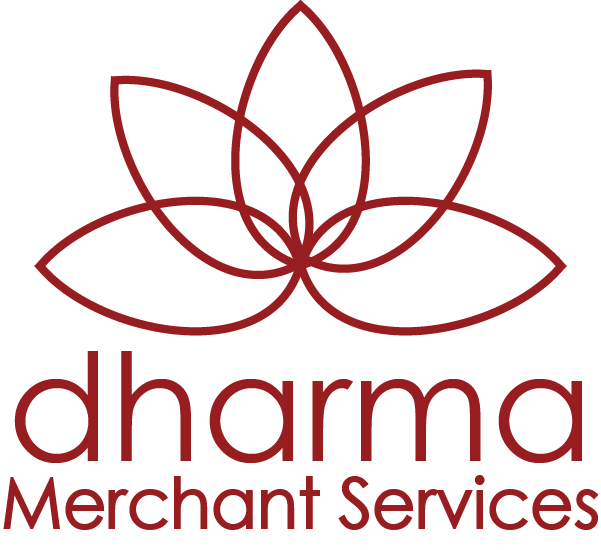 Working with Dharma
In addition to our transparency and great rates, working with Dharma has other benefits: there is no long-term agreement, nor is there any kind of cancellation fee should you decide to stop working with us. There are also no setup fees or monthly subscription fees.
Because we use the Interchange + pricing model, which we consider to be the fairest to our merchants, you can be assured you will never see things like "non-qualified" or "mid-qualified" showing up as the pricing for a transaction.
We also don't have any of the little fees other providers have – such as AVS or Batch fees – that add a penny here and a penny there to every transaction, every day.
Finally, when it comes to things like new terminals, or a gateway for e-commerce, Dharma doesn't take a huge mark-up or add extra costs. Nor do we lease equipment. Providing equipment at a low, fair cost is a service for our merchants, not another way to pad our bottom line.
Retail Payment Terminals & POS Systems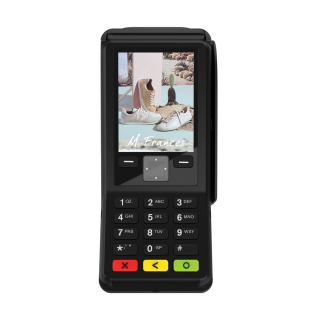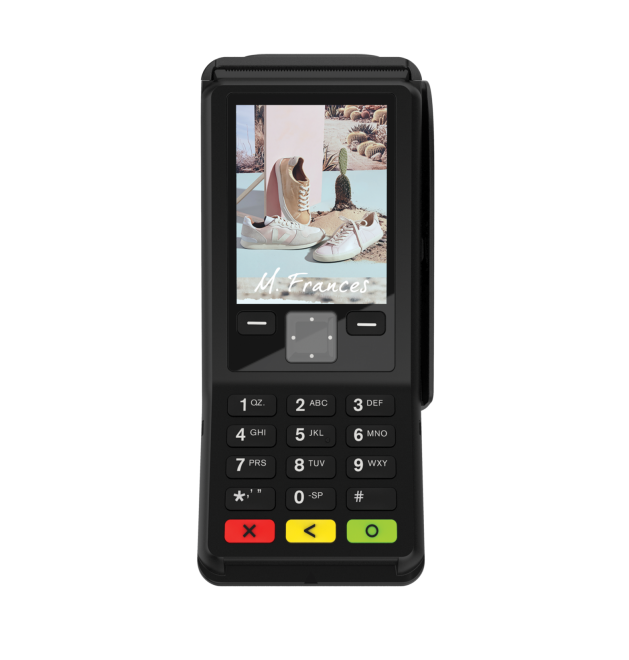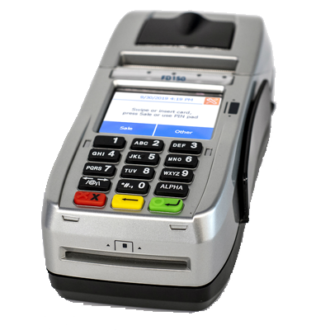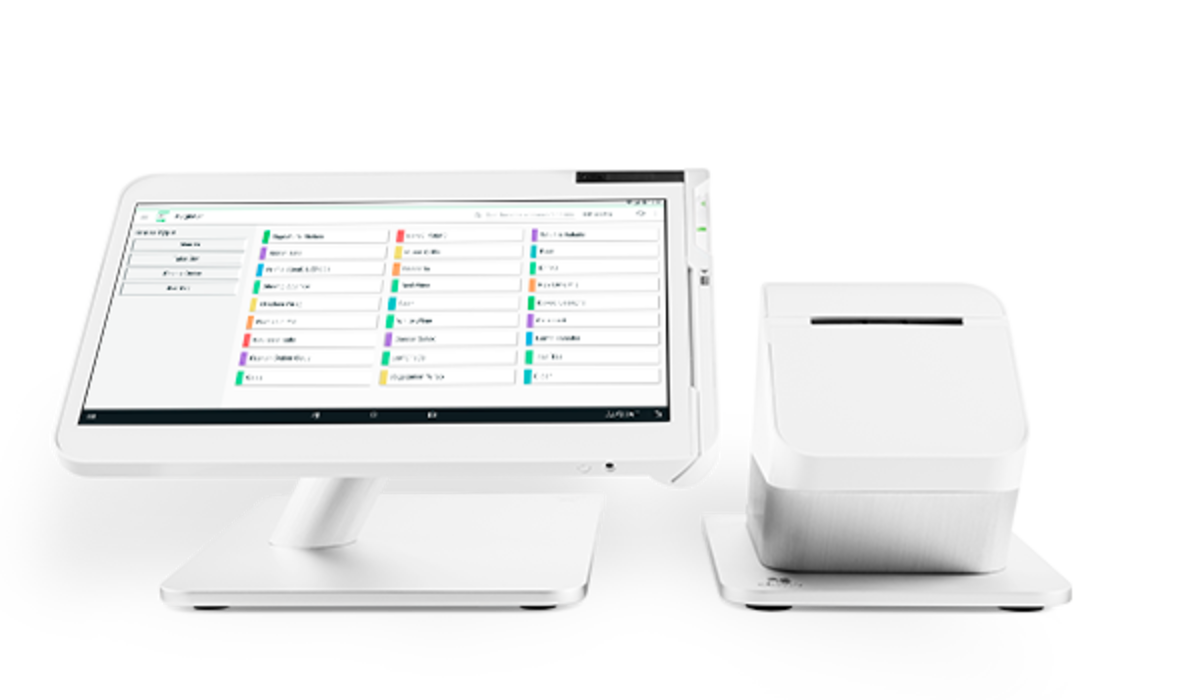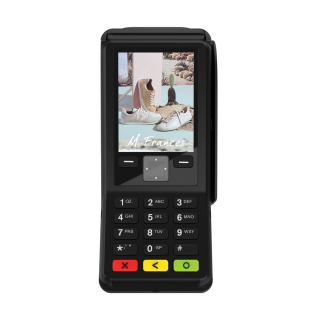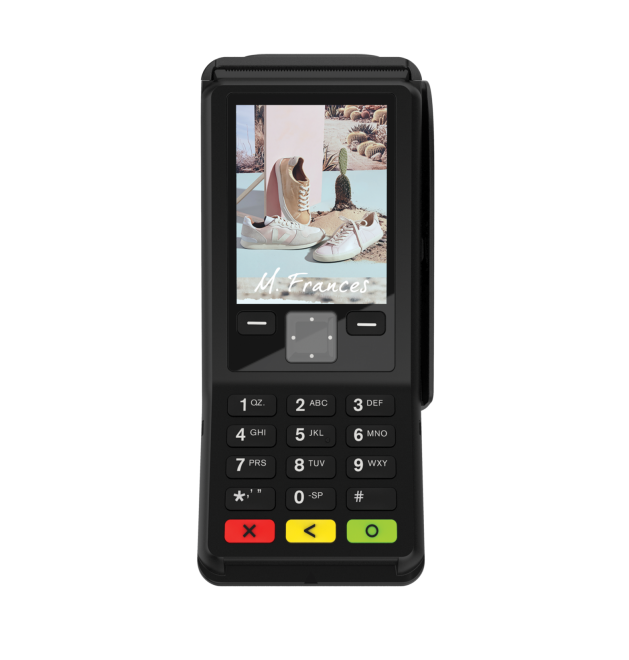 Verifone Engage V200
The Verifone Engage V200 is a powerful, reliable credit card terminal that allows for all forms of payment. Connecting via either Dial or IP (Internet) connection, the Verifone V200 accepts Chip+PIN debit, EMV-Credit sales, Apple Pay, EBT acceptance, and tip entry/adjustment.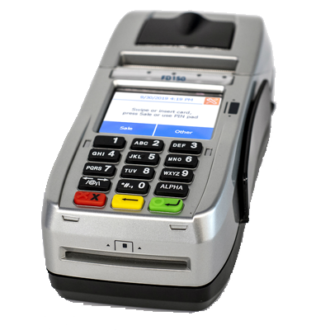 First Data FD-150
Get all of the basics, and then some. With the FD-150 you can process over a Internet/Dial or a WiFi connection. You'll have access to a beautiful color touch screen, an intuitive user interface and automatic updates are built right in. It's one of the most reliable terminals on the market.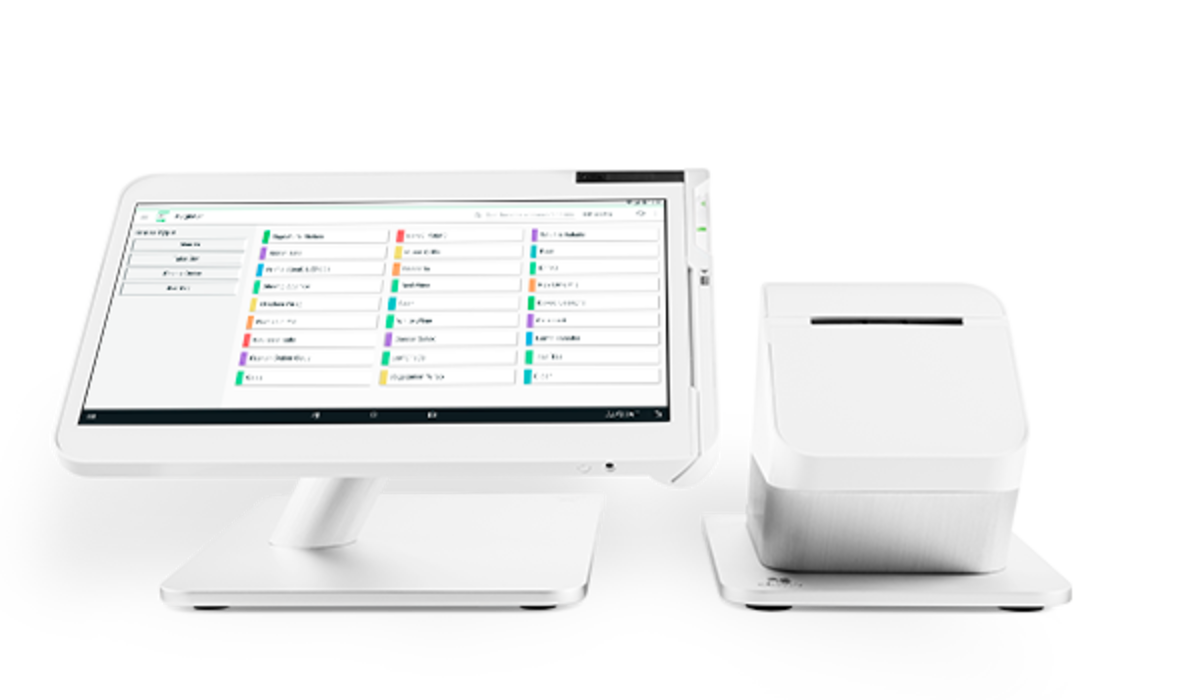 Clover POS
Looking for a full-featured POS system? Look no further than Clover for beautiful hardware and simple operation. Clover offers the Station, Mini, and Flex – allowing you to choose the right hardware for your business. With an extensive accessory store and app market you'll have everything you need.
Not sure what you need?
We get it, there's a lot going on. We'll help guide you to the right systems for your Retail, Service or Small Business.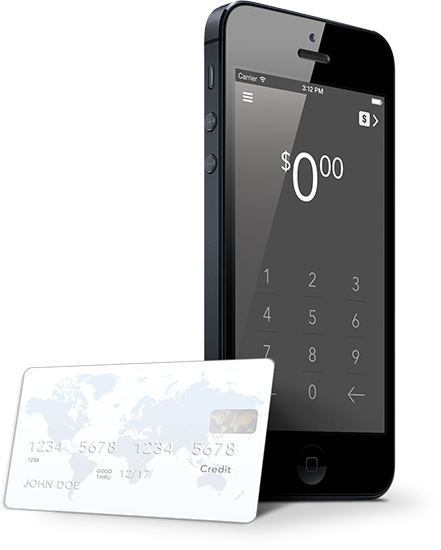 What's Included in a new Dharma account?
Dharma provides you both fair terms and the tools you need to accept payments with ease. All accounts come with access to MX Merchant, including: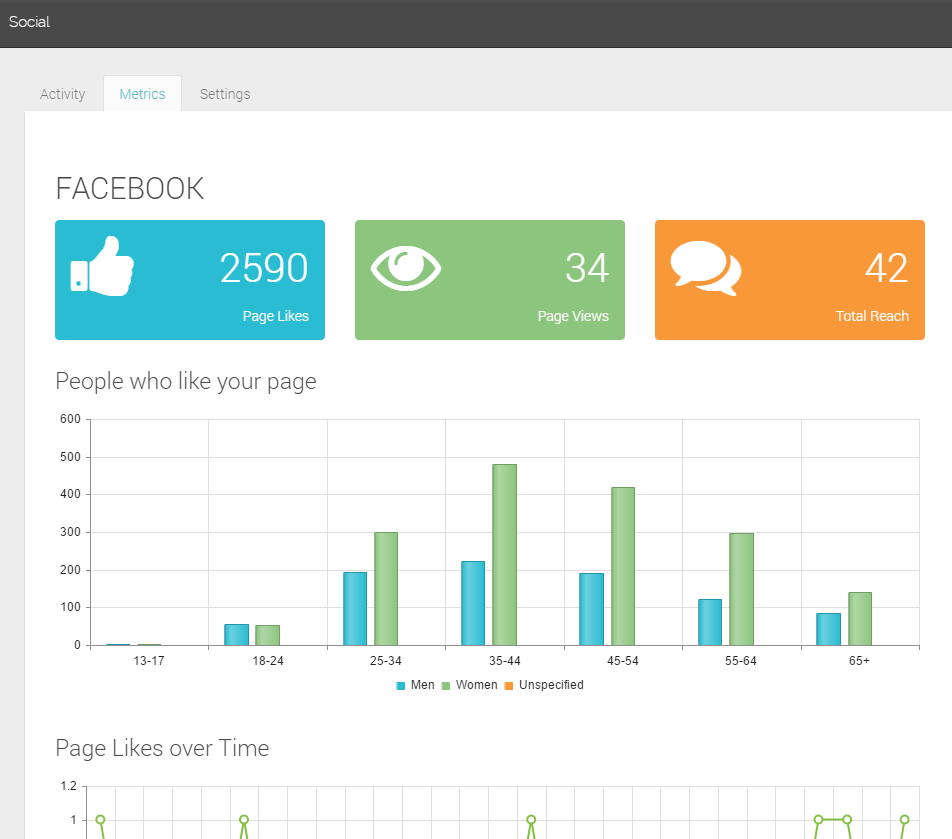 MX Merchant Insights App
Outwit your competition. With access to a growing database of over 95 billion transactions from nearly 2 billion card holders, MX Insights distills Big Data into Actionable Insights about your customers and local competitors.
For only $10/month, you can dig deep into your processing to learn demographic behavior you never thought possible. See what types of customers frequent your business by age, gender, income, education levels, and more. Connect with your social media accounts so that you can stay in touch with your customers from one platform. MX Insights gives you the information you need to help you make the right business decisions.
Get a free consultation from Dharma
What Retail Merchants Have to Say About Dharma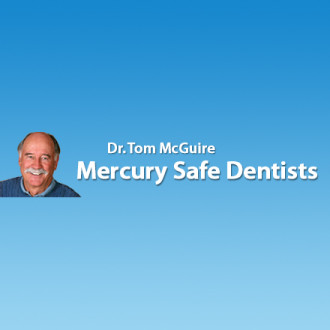 "

Fantastic, wonderful, great, exceptional, awesome — are just a few adjectives that come to mind about Dharma. I simply cannot say enough about how it has been to work with them. Its fees were the best I'd found of all the MSPs I looked into, and lower fees did not mean less in the way of services and benefits. I encourage you to go to the

Team

section of their website and read more about the individuals running Dharma. You'll be impressed. If I had to rate them on a scale of 1 to 10 I'd give them a 100!" – 

Tom McGuire, DDS, 

The Dental Wellness Institute, LLC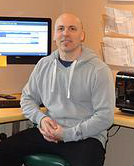 "I swear I don't work for Dharma. This company is just so strangely fabulous. The most shocking thing is when you call. I've had to call them about a half dozen times since starting with them about a year ago. You call and someone answers. Just like that. No phone tree, no transfer. The person who answers helps you. You can't make this stuff up (actually you can but I'm not). I pay on average 2.2% on an average of 12k in sales per month. Perhaps I could save a tenth of percent somewhere else but honestly why would you. After being screwed every which way by merchant services over the years I can't see that I'll ever have a reason to go anyplace else."

– Donn Campbell,

Lifestyles Physical Therapy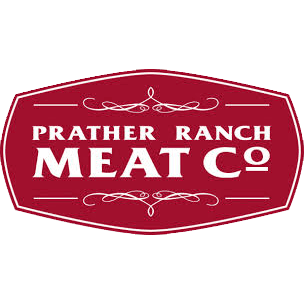 "

I must say that working with Dharma has been a real pleasure. You have supported us like a partner 100%. Your company has been extremely attentive to our needs and timelines. On behalf of PRMC, thank you to your team!" –

Mark Keller,

Prather Ranch Meat Company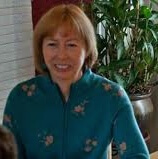 "I have been using Dharma Merchant Services for credit card processing for my acupuncture practice for almost 3 years now. They are an outstanding company. When I was researching potential credit card processors, my experience with DMS was the complete opposite of my experience with the other 3 or 4 companies I looked at closely. They were up front with all of the information I needed to make an informed decision, and they explained things in a way that made sense. I have been extremely satisfied with their service. In addition to everything being exactly as promised when I signed up, they are very helpful whenever I have a question or need help with something, which is not often because everything works so smoothly and logically. I highly recommend Dharma, and I am very grateful that I found them. As others have said, if I could give them more than 5 stars, I would!"

– Marjorie Shovlin, 

Acupuncture on Capitol Hill


"Anytime we have had any issues with processing, Dharma has always been quick to respond with helpful insight to fix the current issue. Your courteous and helpful staff makes working with Dharma a breeze. I look forward to working together now and into the future." – 

Derrick Walls, 

Ergo Desktop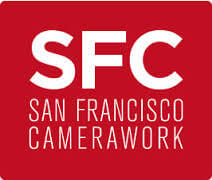 "Just a note to tell you how happy we are to have Dharma Merchant Services as our vendor. We get bombarded daily by other merchant service companies and they are flummoxed when we tell them we have no intention of switching our business to them because not only does Dharma provide the best rates, but your company demonstrates the values and beliefs we have. Again, many thanks." – 

Pam Hazlett,

San Francisco Camerawork