Authorize.net
Process online payments, use a Virtual Terminal, and enter through your smartphone.
$10/month, $0.05/transaction, no setup fee

The trusted choice for online payments.
There's a reason Authorize.net is a household name in the payments industry. They've developed a reputation for being easy to use, cost effective, and they provide numerous ways for you to easily take payments and manage your business.
Take payments directly through your website
Use a Virtual Terminal to "key in" transactions you receive over the phone or in the mail.
Attach a USB Reader ($189.00, direct from Authorize.net) to your desktop or laptop in order to swipe cards into the Virtual Terminal
Invoice your clients with simple click-to-pay emails
ACH (eCheck) payments, built-in
Easily sync sales with QuickBooks Online / XERO or QuickBooks Desktop by activating the CommerceSync feature for QuickBooks for as low as $17.95 monthly
Setup automatic, recurring payments so that you can "set it and forget it"
Accept Level-2 data to further reduce your processing fees
Integrate Apple Pay processing into your website and mobile app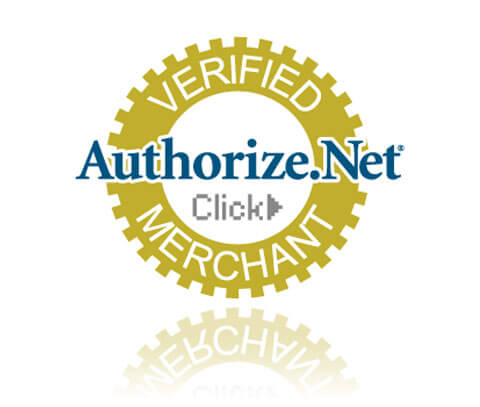 The tools you need.

Authorize.net's feature set is vast – allowing you to take payments in a variety of ways, with flexibility for your specific needs.
Customer Information Manager – automatically store your customer's sensitive credit card information on Authorize.net's secure servers. Now, you can be PCI compliant and keep customer's information on file for later use, so that your customers don't need to give you their credit card number every time they're ready to order.
Recurring Billing – with automatic recurring billing, you can "set it and forget it" so that your customers can pay you at the frequency they desire. Simply create a new payment, specify what size the payment will be, and select the recurrence (once a week? once a month?) and how many iterations you'd like (3 payments, 5? Indefinite?) Once set, you're all done! Payments will be automatically captured in the future, so you don't have to waste time repeating the process every time.
Invoicing is built-in – Easily email an invoice to your client with a "click to pay" link. Customers can pay on any device, and you can invoice with both credit card and ACH payment options.
Advanced Fraud Detection – now you can monitor your account like a pro. Authorize.net makes it simple to create specific filters or alerts to warn you of suspicious activity on your account, and gives you the ability to automatically hold transactions for manual review or decline automatically under specific circumstances. With Authorize.net, you can stay one step ahead of those online fraudsters.
Account Updater – Authorize.net will automatically update expired cards that you've stored in their systems, so that when you process your customer's payment, you never have to worry about a card being out of date. Authorize.net only charges $0.25 per updated card.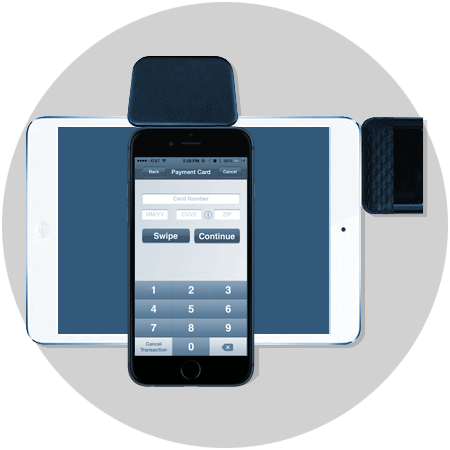 Process anytime, anywhere.
Not in front of a computer? No problem. Just download the free Authorize.net app, login to your account, and process payments like normal. Authorize.net's mobile app offers the following great features:
Use your Apple iPhone/iPad, or your Android device
Automatically apply sales tax
Email itemized receipts
Allow for multiple user accounts for different employees
All transactions upload to QuickBooks Online for easy reconcilliation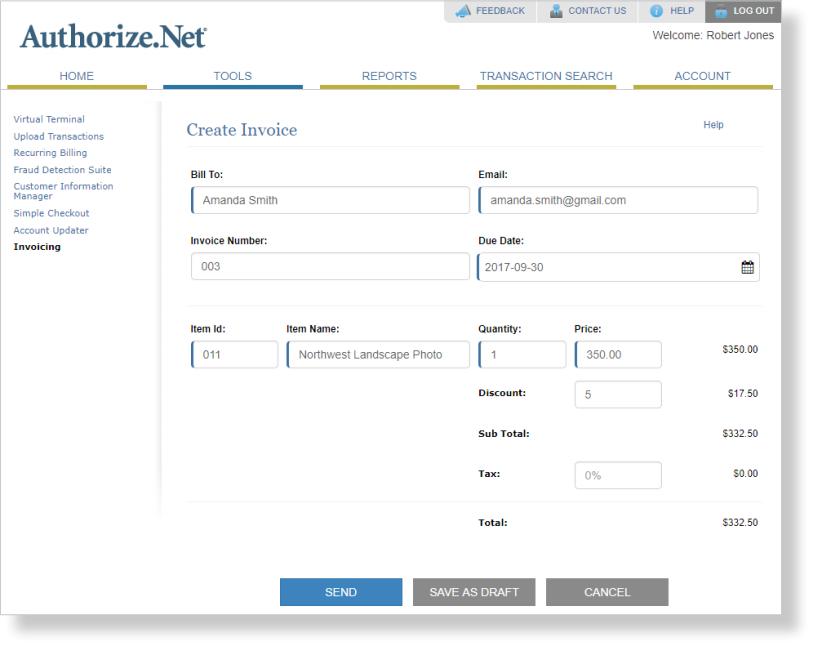 Invoicing is built in

Invoicing with Authorize.Net gives businesses a simple, fast and free option to bill any of their customers with an email address and accept digital payment online, even from mobile devices. Invoices and payments are tracked through the Authorize.Net portal together with all other payment activity. Invoicing is a native feature on the Authorize.Net platform that works out of the box with no additional customization required.
Learn about the Authorize.net invoicing feature by clicking here.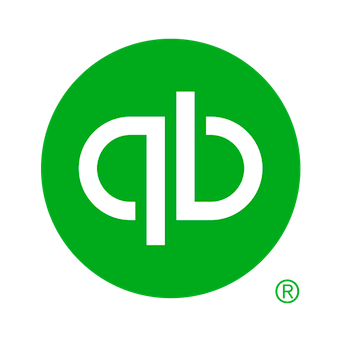 CommerceSync for QuickBooks

CommerceSync saves time by transferring Authorize.Net sales into QuickBooks and Xero – automatically, every day, with no extra work.
Automatically sync your daily transactions with QuickBooks Online or Quickbooks Desktop
Save time and eliminate the errors that come from manually keying in transaction information
Simple and automatic setup, or customize for your unique business requirements
CommerceSync for QuickBooks Online / Xero is $17.95 / Month
CommerceSync for QuickBooks Desktop is $41.95 / Month
See the Setup/Configuration guide here to learn if this feature will meet your business' accounting needs.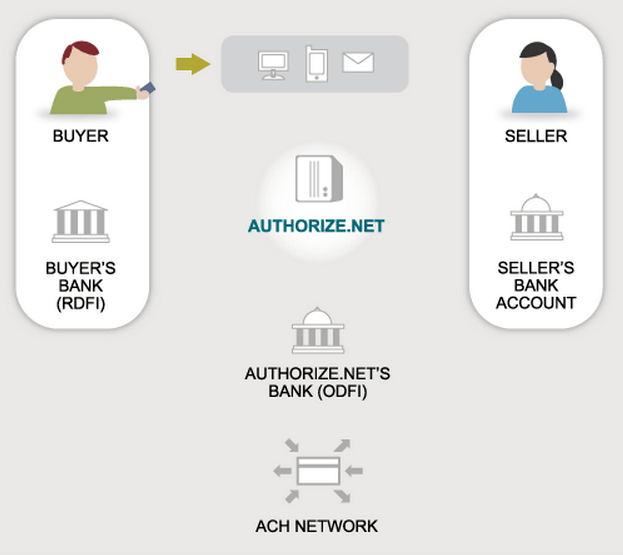 Add eCheck (ACH) processing.
Authorize.net allows you to accept eChecks, also known as ACH Payments directly through your Virtual Terminal. In addition, when accepting eChecks, you can also setup recurring payments using this payment method – so you can offer easy monthly/quarterly payments to your customers or members. Authorize.net's eCheck pricing is relatively inexpensive too. Typically, eChecks will have lower processing fees than credit cards:
| | |
| --- | --- |
| Fee Type | Dharma's cost |
| eCheck Monthly Fee | None |
| eCheck Monthly Minimum | $10 |
| Processing Fee | 0.75% |
| Returned Item Fee | $3.00 each |
| Chargeback Fee | $25 each |
Top Frequently Asked Questions
Read our most common FAQs, and browse our Knowledge Base to learn more about merchant services.