It's Tax Time, What's the News?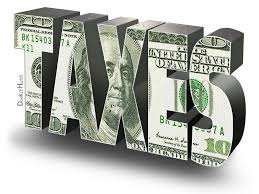 Tax Time News
Part 1 – Dharma Merchant Services has a new partnership with Taxfyle – a small business on-demand marketplace where you have access to the highest tax and accounting knowledge. Merchants can submit jobs, connect with a licensed professional, exchange documents, and sign for returns all on a mobile or desktop device … all that is needed is to answer a few basic questions and submit tax documents. Dharma referrals will receive a $50 credit towards Taxfyle's services, and you can sign up here.
Part 2 – For all of Dharma's merchants, 1099-Ks will be issued by our back-end processing partners by February 15th. This documentation has been a requirement by the IRS for the past five years for all merchants that have processed credit card sales in the previous year. The information on these forms states the total amount of sales for the calendar year and needs to be filed with tax returns regardless of the type of legal organization – sole proprietor, corporation, S Corp, LLC, etc. Since these forms are not created or sent by Dharma Merchant Services, please check in with the processing partner directly if you have not received your 1099-k by the end of February. Contact details for your processing partner (which depends on your merchant ID number) can be found here.