New Chargeback Rules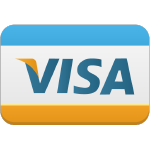 For Visa sales, new chargeback rules will take effect on April 15 2018. The highlights of these changes are as follows:
The timeframe for merchants to respond to a chargeback is being reduced from 45 to 30 days.
The Reason Code 75, titled "Transaction code not recognized" is being retired.
The current 22 Reason Codes are being consolidated from 22 to three Reason Codes: (1) Fraud, (2) Authorization Processing Errors, and (3) Consumer Disputes.
Merchants will be limited to one "Pre-Arbitration" response.