MX Merchant Notifications
MX Merchant Notifications: The hands-off approach to keeping track of your business.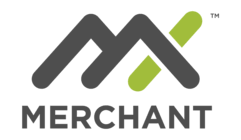 New Priority Payments Merchants and merchants who have not had a chance to check out their Welcome Packets yet may not realize they have an online portal called MX Merchant included with the account. MX Merchant allows merchants to not only process transactions online, access statements and build a customer database, it also has additional features like invoicing and an automatic card updater. One of the lesser-known features of the MX Merchant portal is Notifications. Notifications can be found under the Settings menu and can be used to help business owners keep track of a variety of things including batches, new statements, declines, expired cards and chargeback notifications. Notifications can also be used to help business owners keep track of when PCI compliance is due.
For those unfamiliar, PCI Compliance is a yearly requirement for all merchants. New merchants have a 90-day grace period before they are required to complete PCI. After this point the onus is on merchants to complete PCI yearly to avoid monthly non-compliance fees. When a merchant logs in to MX Merchant, a pop-up appears if PCI compliance is due. But what about those merchants who rarely login to their MX Merchant Accounts? Using Notifications these merchants can ensure they receive reminders well in advance of the due date. Notifications can be sent by email or text, and for PCI compliance reminders user can customize how many days in advance of the deadline they would like to receive notifications. To learn more about MX Merchant Notifications or any other features please check out the Document Library or contact MX Merchant support at 844-647-3616.