February 8, 2021
Posted in Customer Support, Industry News.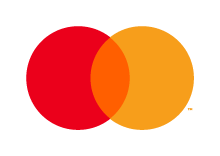 Mastercard New Logo.
Back in 2019 MasterCard dropped its name from the iconic Brand Mark for many uses. The interlocking red and yellow circles, known as the Mastercard Symbol, can now stand on its own. (The "old" logo has the words MasterCard in the two circles). So if you haven't already, you need to update the logo on your website, storefront or any place you have been displaying it. New MC stickers and detailed branding requirements can be obtained via the Mastercard Brand Site.