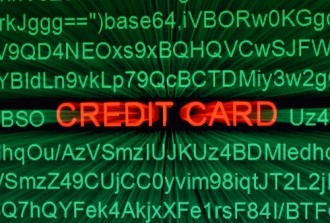 EMV, EMV, EMV
We have addressed the coming of this chip card initiative a number of times, but due to industry-wide confusion, we will continue to address the relevancy and issues that surface. First and foremost, the acceptance of chip enabled credit and debit cards do not affect the way that card-not-present (e-commerce, mail and telephone order) merchants process cards. The Card Brands (Visa/MC/etc.) have mandated that merchants accepting cards in a brick-and-mortar (i.e. card-present or face-to-face) environment will assume liability for fraudulent card charges as of October 1, 2015 unless their point-of-sale equipment is EMV- (chip card) enabled.
This does not mean that merchants will be liable for losses due to all chargeback types, but only for losses due to accepting a card which has been fraudulently programmed with another cardholder's card information. Merchants are not required to make the EMV-enabled change, but they are subject to losses due to this fraud type, for which most merchants have never been victimized. Admittedly, our industry is ill prepared for this initiative due to the various parties making this change, such as the equipment manufacturers, the processing networks, the back end acquirers, etc. Then throw in the legacy of older equipment or even dial-up phone lines and the change can be totally cumbersome.
Dharma Merchant Services is communicating with its merchant base with pertinent information and schedules to reprogram or replace terminals at capacity, so please be patient as we scale up to accommodate so many merchants. We are also aware that, according to industry experts, it is anticipated to take years for widespread EMV acceptance. Plus, believe it or not, only about 40% of cardholders have been issued chip cards at this time in the U.S. Thank you in advance for your understanding and patience. For more complete information on our EMV chip card process, click here.