Post to QuickBooks – Commerce Sync
Post to QuickBooks – Commerce Sync
The Commerce Sync APP Clover addon automates your bookkeeping by transferring your daily sales as a single entry into QuickBooks or Xero. Additional features include:
• Support for multiple locations into the same or separate QuickBooks accounts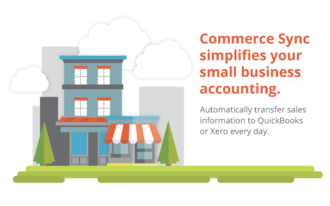 • Sales by Category: transfer into distinct income accounts based on your categories or labels in Clover
• Payment methods: each tender you accept (cash, credit, etc.) is tracked with each sale
• Tax: including single, combined and multiple rates / jurisdictions
• Historical Transfer
Commerce Sync also transfers tips, discounts, refunds & more – great for restaurants, retail stores and service providers. Plus, it works with all Clover devices: Clover Station Pro, Clover Station (Classic and 2018), Clover Mini (original and 2018) and Clover Flex. Furthermore, Commerce Sync works with all Clover plans: Register, Register Lite and Payments Plus.