Clover Station Pro
For advanced POS needs, Clover Station Pro lets you customize.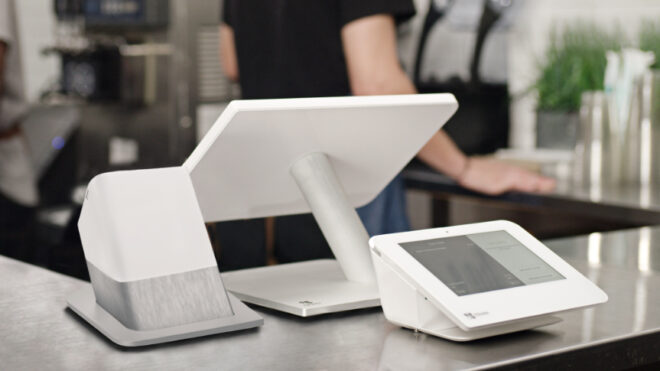 Clover Station Pro is designed with full-scale restaurants and large retailers in mind. Station serves as the "Hub" for your establishment, and allows you to connect as many additional Clover devices as you need. With Station, you can build the exact Point-of-Sale system your establishment needs.
With each Station, you'll get a full card acceptance (EMV/swipe/NFC), a 14″ High-definition touchscreen display, a high-speed printer, and a customer-facing Clover Mini. You can add an optional cash drawer or bar code scanner. Optional accessories allow you to further customize your Clover Station.
Station pricing starts at $39.95/month, and $1,649 for hardware.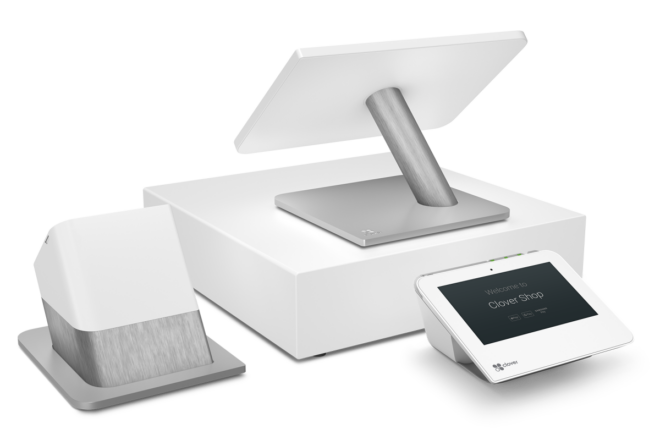 Clover Station Pro Features
Clover Station Pro comes standard with a robust feature set, including:
Integrated EMV reader and magnetic-stripe swiper
Built-in fingerprint scanner for employee login – keep your business secure!
High-speed printer
Customer-facing Clover Mini
Cash Drawer
Optional Integrated Camera for barcode scanning and QR codes
Huge 14″ High-definition display for crisp, sharp viewing
Fast, 8-core processor with 4 gigabytes of RAM
Clover Station works for you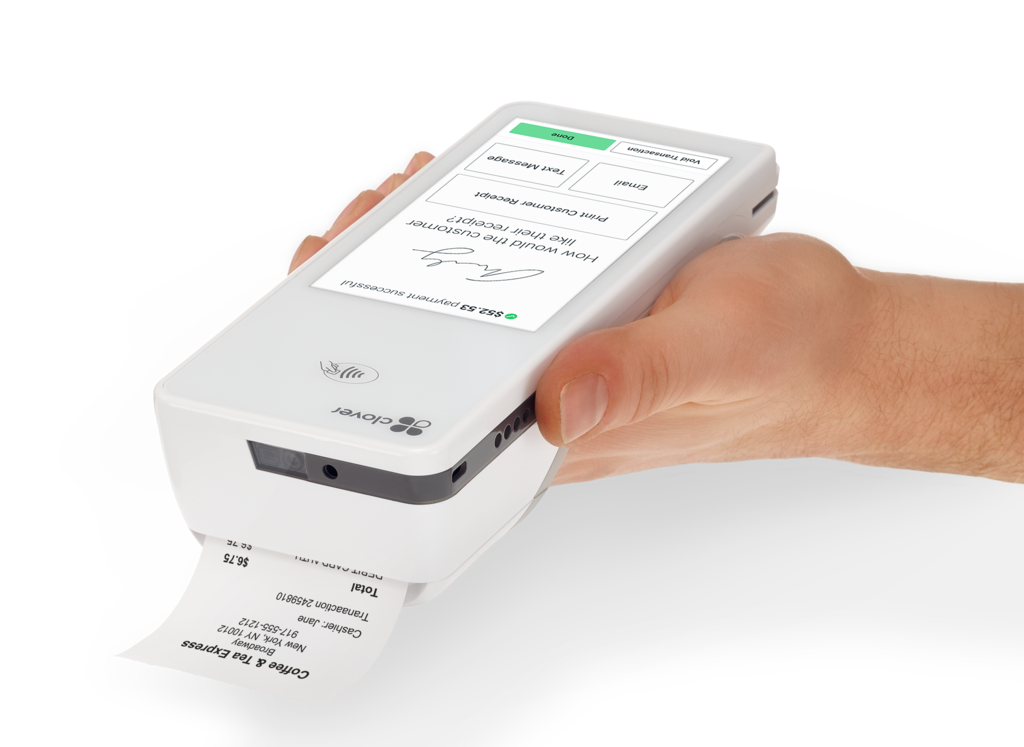 Clover Station + Clover Flex
For sit-down restaurants, mobile merchants, and retailers who like to complete a sale from anywhere in your establishment – Clover Flex is a great solution. When you pair Clover Station and Flex, you can truly "line-bust" your retail establishment, or allow for a full pay-at-the-table experience. Here's a common flow for a restaurant:
Orders start on the Clover Flex device, at the table. Edits can easily be made to open orders through the Clover Station POS.
When customers are ready to pay, the server displays the totals screen to the customer, or hands the customer the Flex device.
The customer can swipe/dip/tap their card. Tips are entered on-screen, and the customer signs.
Receipts print from the Clover Station Pro (if desired) or are emailed/texted to the customer.
Hardware: $2,148 – (1) Clover Station Pro ($1,649) + (1) Clover Flex ($499)
Monthly Fee: $49.90/month ($39.95 Monthly fee covers one Clover Station and additional Mini/Flex devices are $9.95/month)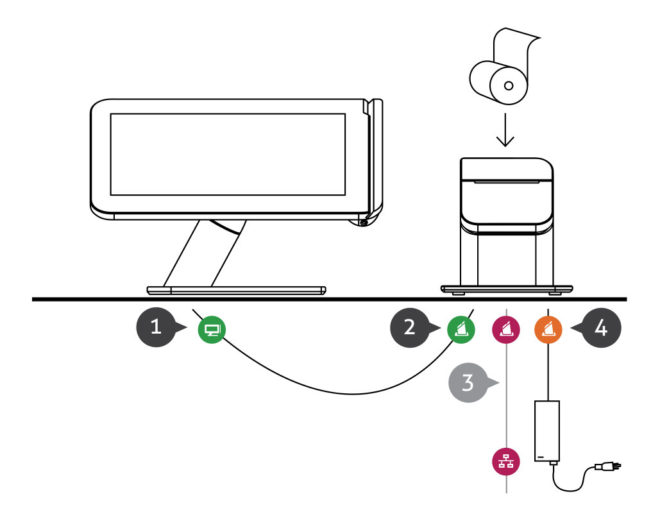 Setup in Minutes
Your Clover Station Pro comes out of the box configured just for you and ready to take payments with a simple setup – no IT consultant required! To get even more from Clover, customize it with a variety of apps to suit your particular business.
Clover Station Pro has one single cord to allow for sleek cable management – your countertop doesn't need to be cluttered. You can opt to connect via a wired, ethernet (IP) connection or you can use your establishment's WiFi connection.
Typically, setup only takes about 5-10 minutes. See the full steps for setup here.
 

What are the Costs?

Station Pro Costs

$1,649
(Includes 14″ touchscreen device, EMV card swiper, high-speed printer, and customer-facing Clover Mini)

Monthly Fee

$39.95
(covers 1 station. Additional stations are $9.95/station/month)

TransArmor Security Package Monthly Fee

$5.00
(Per Device)

Clover Mini

$749
(One included, additional devices are $749, plus $9.95/month)

Clover Flex

$499
(Optional, devices are $9.95/month)

Customer-Facing Printer

$150
(optional)

Weight Scale

$399
(optional)

Kitchen Printer

$399
(optional)

Label Maker

$399
(optional)

Barcode Scanner

$159
(optional)

Additional Cash Drawers

$99
(optional)
Get a free consultation from Dharma
Tell us how to contact you, and a little about your business, and we'll be happy to give you a free evaluation of your fees, and let you know how you can save with Dharma