Allowing your customers to pay by ACH (also known as eCheck processing) can be a great way to reduce your business expenses and promote faster payment. When you accept an ACH payment, you're taking money directly out of your customer's bank account – so you don't have to pay credit card fees, or worry about a complicated credit card chargeback process. ACH payments allow you to get paid quickly, with low fees, and less risk exposure. In addition – ACH payments are directly integrated into the MX Merchant platform, so you can easily add an ACH payment option when invoicing clients, setting up online payment links, or taking phone-payments. Offering both credit card and ACH acceptance can help your customers pay quickly!
Please note, a Dharma Merchant Account is required in order to accept ACH Payments, even if you don't intend to accept credit / debit cards. The Dharma Merchant account carries a monthly fee of $20.00.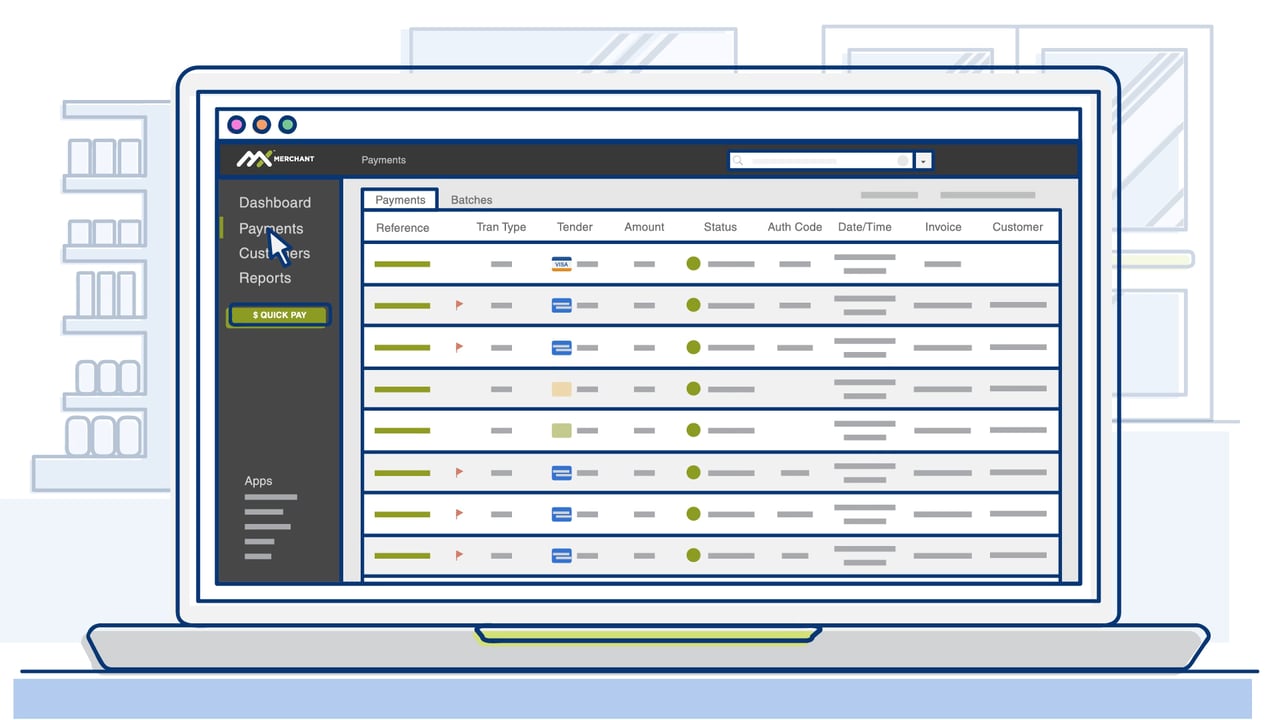 Process ACH transactions with low rates
The MX Merchant platform integrates seamlessly with ACH.com so that you can accept ACH payments from the same portal as credit card processing. Save ACH information for future billing, or key-in a one-time transaction. You can even setup recurring ACH payments. ACH payments are easy, quick, and importantly – they're cheaper than credit cards. See the fees:
Auto-Approval for $5,000/month in volume and $1,000/sale
$25 monthly fee
Transaction Fees

Transactions less than $100 = $0.40
Transactions from $100-$1000 = 0.10% + $0.40
Transactions greater than $1000 = 0.20% + $0.40

$2.00 return item fee
$5.00 reversal fee
If you require higher limits, that's perfectly fine – we can accommodate any need. It's important to note that the ACH.com underwriting process is separate from your credit card underwriting process, and if you do require higher limits, it can take up to 10 days to fully approve. There will be additional documentation requests, too. But once up and running, accepting ACH payments is a breeze within the MX Merchant portal! Scroll down to watch a video about ACH.com.