How to Set up Recurring Billing
All Dharma merchants have access through MX Merchant
Recurring billing is a series of automatic payments for goods or services set up on a specified schedule. These can include subscriptions, memberships, security services, or any repeatedly and regular purchase that a customer has signed up for. A customer simply gives permission for a business to charge their card for the renewal of their continued business with your company based on the previously agreed upon schedule.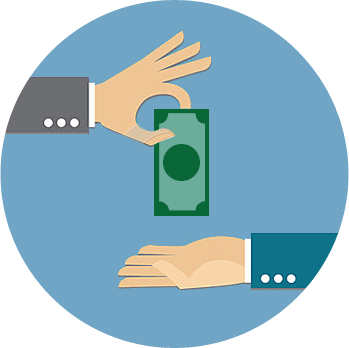 Why Set Up Recurring Payments?
The major benefit is convenience for both your business and the customer. Instead of having to continually gather credit card information for each and every purchase, the cardholder can authorize a merchant to simply store the data and charge the card each time the goods or services are delivered on a previously agreed upon schedule. This not only eliminates a hassle for your customers, but makes collecting payments far easier for your business.
Another great benefit is customer retention. In most cases, subscription billing occurs on a monthly basis. This continues indefinitely until the customer explicitly states that they wish to cancel the service. This allows for long term customers who, more often than not, will suggest your goods or services to others as well. In the event that a customer is unhappy with their service they will have to communicate their dissatisfaction with you, allowing for the opportunity to keep them as a customer if the situation is handled well.
These scheduled payments are automatic, ensuring that they are prompt while eliminating the costs of paper billing. They are a sure fire way to steadily increase and maintain cash flow, and can greatly improve customer satisfaction by making it effortless for them to do business with you.
Keeping Things Simple
Automatic payments do require a little bit of work for a business. For instance, you will have to contact a customer when their current credit card is about to expire to update their payment information, or if an attempted charge has been declined by the card issuer. An easy way to eliminate the need for continuous updates is by offering recurring billing online. This allows any customer to easily change their payment information on file, opt out of any service before a free trial turn into a paid subscription, or opt out of automated payments if they no longer wish to receive the goods or services. These online features make recurring payments that much more convenient for your customers and your business, raising satisfaction rates while keeping costs down.
Creating these payment schedules is easier than you might think. All Dharma accounts include access to MX Merchant. For only $10/month, you can create payments on your terms as specific intervals and durations of time, allowing you to "simply set it and forget it". Subscriptions are all around us, and the use of them by both companies and individuals is booming. Think about how many ads you see on television or social media for various services and good that ask customers to sign up for monthly payments. Your business can take advantage of this great tool as well, raising your bottom line while creating a pleasurable business experience for your customers.