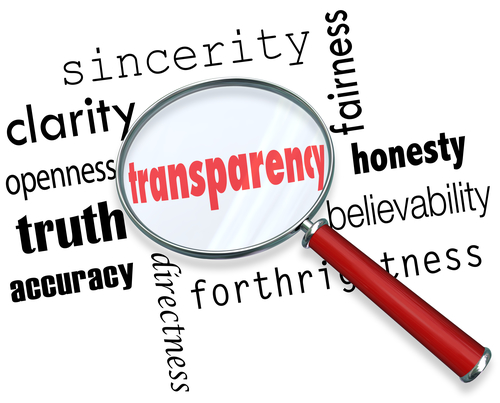 Transparency
I have been invited to speak about transparency on a panel that the local B Corp community is sponsoring next week. I don't know if there is such a thing as an expert on this subject, but I can tell you that I have over 25 years of experience working in an industry that has lacked transparency, honesty, integrity, and disclosure.
I didn't always realize the degree to which this industry operated until I started Dharma, which has at it's core, the most realistic application of integrity and transparency​. We are one of the few providers that not only fully disclose the fees and costs on our website, but we even discourage small merchants from applying for a merchant account with us if they process under $10k/month in credit card sales. This is because they would financially benefit from a PayPal or Square account.​
Holding merchants' best interests in mind – even if it means referring them elsewhere – is an important aspect of our ethos. Often, these prospective merchants still wish to work with us, since they "get" that we will be fully present for them,​ and they want to work with a company that is being a force for good.
This is what organizations such as Conscious Capitalism, B Corp, Green Business Network, and Benefit Corporations are all about, and the movement is growing​. We invite you to hop on board – it's a great ride!​
Please note: while Dharma was a Registered B Corp at the time of this posting, it no longer is.