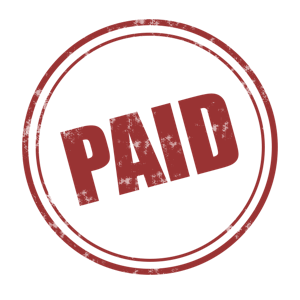 Skip the Slip!
As a certified B Corp and a conscious company committed to the triple bottom line of people, planet, and profit, we are always looking for ways to reduce our footprint — meaning how can we operate with the least waste of resources and energy. Green America (of which I am board chair) has recently launched a campaign called Skip the Slip, which takes on a small nuisance with a huge impact. You see, it's estimated that nearly 10 million trees, and over 250 million gallons of oil are used annually to make paper receipts that many of us just don't need. Add that to the fact that most paper receipt slips are made with dangerous chemicals like BPA, rendering them non-recyclable, there is really no reason to ask for a receipt.
Moreover, as a merchant of Dharma Merchant Services, we are asking you to offer receipts as an option to your customers. In fact, most point-of-sale equipment is already programmed so that you can ask a customer if they wish to get a receipt before the credit card terminal prints. Read more about this effort and take the Skip the Slip pledge!
Please note: while Dharma was a Registered B Corp at the time of this posting, it no longer is.