Salaries Increased to $70,000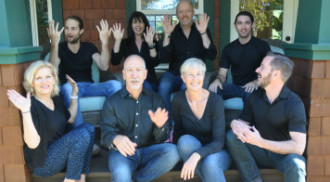 Salaries Increased to $70,000
The credit card processing industry took a stand addressing income inequality earlier this year when the CEO of a Seattle-based merchant service provider announced he was offering a minimum $70,000 per year salary for his staff (to be phased in over the next three years), and furthermore, that his own $1 million per year salary would be reduced to $70k. This came about as the result of his reading a study indicating that this specific income point increased a person's level of happiness significantly, evidently by alleviating the financial pressures of providing a sustainable life here in the U.S. We so applaud their efforts in doing the right thing!
We have come to understand that happiness is actually a byproduct of leading a meaningful and purposeful life, but at the same time, we wish to share the bounty of having created a prosperous and successful company. In light of this realization and in consideration of the cost of living here in the Bay Area, Dharma has just increased the lowest paid staff salaries to $70,000 per year. And, to recognize and honor the amazing dedication and commitment of our team in practicing commerce with compassion, all full-time staff just received salary increases. Dharma's CEO to worker pay ratio continues to be less than 4:1 – not 400 to one or even 40 to one – which is much lower than the average CEO earning 204 times median worker pay, according to Glassdoor. And to our beloved and loyal merchants: This new policy won't in any way affect the fair and discounted pricing model we stand by, and the 5-star level of support you have come to expect; nor will it change Dharma's commitment to support the nonprofit community. In 2015, we anticipate another year of donations to exceed the $100,000 mark. As a certified B Corp, a Conscious Capitalism member, a certified Green America business, a Social Venture Network member, and supporter of the American Sustainable Business Council, Dharma walks the walk in its commitment to being an agent of change in our inequitable world. We hope that our efforts and intentions might just start a movement as we continue to inspire other companies to "be the change we seek in the world."
Please note: while Dharma was a Registered B Corp at the time of this posting, it no longer is.