New Employee Denieal Williams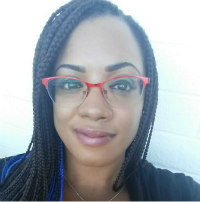 Denieal Williams
Denieal Williams is the newest member of the Dharma team –– she joined us in June as a support specialist. Her background is in customer support and office support and management, and she will most likely be your first point-of-contact when you call in into Dharma for support.
Although she was born in Virginia, Denieal has been in California since the age of 4 and considers herself a NorCal native.
Denieal holds a BA in Media Studies from Mills College and an MA in Creative Writing from The University of Sydney. She enjoys all things creative and regularly challenges herself to learn new art forms. She also loves crime thriller shows, podcasts, and audiobooks, particularly if there is a supernatural twist.