MX Merchant Express makes COVID-safe processing convenient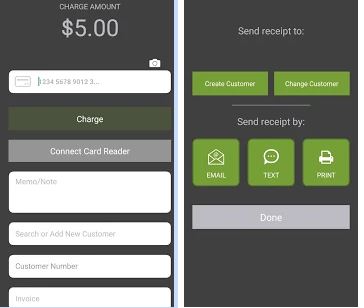 MX Merchant Express makes COVID-safe processing convenient.
Many businesses thriving in the pandemic economy are using apps to process mobile and contactless payments. These apps make it easier to lower cash handling and enable some businesses to provide fast and convenient curbside service. MX Merchant Express, the pared down mobile version of the desktop payment management tool MX Merchant, is one such app. While MX Merchant includes reporting, statements, processing and account management options MX Merchant Express is solely designed for mobile processing. Both are included with a new Dharma Merchant Services account.
MX Merchant Express features a user-friendly interface that allows you to easily key in transactions or use a chip enabled Bluetooth or Audio jack swiper for fast secure processing with lower fees. MX Merchant Express is available for download from both the Apple App Store and Google Play Store. Transactions will be funneled into your MX Merchant dashboard where you will be able to access customized reporting and build your customer database. Please contact support if you would like to learn more about mobile processing using MXX Merchant Express.