Gravity Payments Does the Right Thing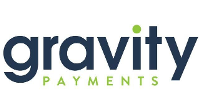 Gravity Payments Does the Right Thing
Referencing the recent New York Times article, I wish to commend Dan Price of Gravity Payments for his remarkable decision to offer a more sustainable salary to his employees – we see this as a rare gesture given the credit card processing's reputation for principally maximizing shareholder profits above all else. Anytime an industry player makes a decision to do the right thing, it influences the whole space, so kudos and congratulations to Dan!
The fury of media attention got me thinking about our own practices at Dharma that we haven't shared or had the good fortune of such media coverage! Granted, we only have 7 full time staff versus 120, but our average employee's salary here is already above $70,000 per year, plus incredible benefits – like fully paid health insurance, company paid $3,000 HSA contributions, paid commuting costs and gym passes, weekly lunches, company outings, etc. In our case, as CEO, my salary is less than 4 times the average employee's pay (probably the lowest ratio you'll find), versus the 21 times difference between the average pay and former salary of Gravity's CEO! At Dharma, our vested staff participate in a stock ownership program. Dharma could have taken last year's charitable donations of over $100,000 to further line our pockets, but chose not to, because helping those in need is a founding tenet of ours. By cultivating a culture of commerce with compassion, we benefit our community of customers and partners as well as our employees plus the organizations we give to. That is what Conscious Capitalism is all about and we take our place as leaders in the field.
We hope that other companies step up as examples of doing the right thing – what do you think?