EMV – New Class Action Lawsuit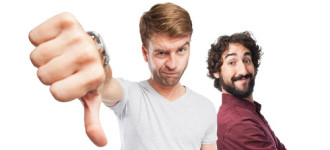 EMV – New Class Action Lawsuit
It has been our opinion that the implementation of the new EMV (chip cards) has been one of the most misguided, inefficient, mistaken prone, and poorly coordinated initiatives in recent memory, especially considering the stature of the companies behind it; namely the Card Brands (Visa/MC/Amex/Disc), the credit card issuers (Chase,Citibank, Wells, BofA, etc.), the terminal manufacturers (Verifone, Equinox, PAX, etc.), and the network processors (First Data, Global, TSYS, etc.). As a small payment provider, Dharma Merchant Services has experienced many challenges to successfully enabling EMV payments through no fault of its own. So it doesn't surprise us that a major new class action lawsuit has been filed against these gargantuan industry players for their boondoggle.
Merchants were given until October 15, 2015 to​ switch to EMV capable point-of-sale terminals – which, for some chain merchants required huge investments in new equipment – only to be told that the network to which this equipment was connected may not have been certified to process these new chip cards. The resulting shift in liability for fraudulent card losses at the time resulted in chargebacks of​ thousands of dollars for some merchants, even though they purchased compliant systems prior to that date! The group of merchants that have filed the lawsuit in San Francisco claim that ​the shift violates the Sherman Antitrust Act as well as the California equivalents, The Cartwright Act and Clayton Antitrust Act.
Good news for Dharma's merchants: at this time we have no issues with the equipment that has been deployed nor with the networks that are servicing our merchants​.