Clover Go
Clover Go lets you accept EMV sales through your Apple or Android device.
Additional $10/month, hardware starts at $119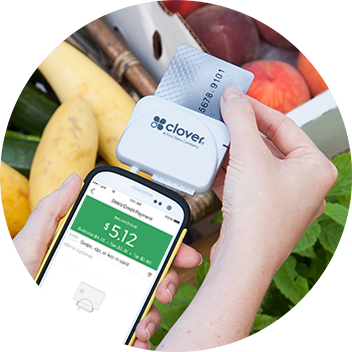 EMV payments on your smartphone
Clover Go makes taking mobile payments easy! It's your portable point of sale. Quickly take EMV payments right through your mobile device, with tons of great features. Easily add Clover Go to your Dharma account for only $10/month, and purchase as many card readers as you need. Clover Go is a First Data product, meaning it connects directly to the First Data networks. Learn more about Clover Go here. Clover mobile credit card readers were created to make accepting mobile payments quick and easy.
Apple and Android compatible
Easy-to-use app allows for fast transaction flow
Access your account online for easy changes or setup
Add inventory items with real-time inventory levels
Track employees and create multiple user accounts
Accept tips and offer differing gratuity options
Powerful customization of receipts, transaction flows, and reporting
Easy refunds/voids and transaction history records
Connect multiple merchant accounts to manage many locations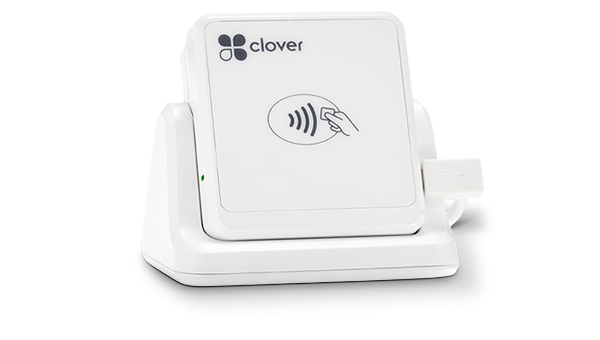 Clover Go Contactless
Clover Go Contactless takes it to the next level, using a bluetooth connection for truly wireless processing. Clover Go Contactless also allows for Apple Pay and all other contactless payments, too!
Connect with an optional cradle (additional $29) to keep the device always-charged, or customer-facing
Device connects via bluetooth for a fully wireless experience
Sturdy device is battery powered, and can accept over 160 transactions per charge
USB charger allows you to quickly recharge device, or use the optional cradle ($29)
Accept

both

EMV (chip) cards as well as magnetic swipes
Accept all contactless (NFC) payments, like Apple Pay, Google Wallet, and Samsung Pay
Works with Apple and Android
Clover Go units are

not

offered with a warranty by First Data, unfortunately
$119/device