Clover Accessories
See which accessories each Clover device is compatible with, and scroll down for more details.
 

No
Yes
$99
Integrated Mini on Duo
Manual Operation Only
$99
Yes
$99
Included
No
Yes
$399
Yes
$399
Integrated
Yes
$159
Integrated
Manual Operation Only
$399
Yes
$399
Yes
$399
Accessory Details
Read on to learn about each Clover Accessory in detail.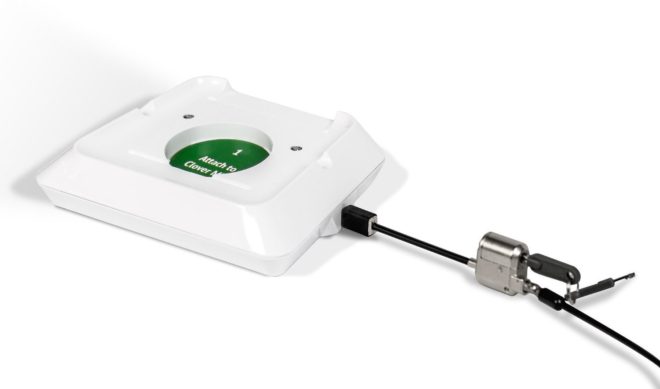 Swivel Stand (Mini only)
The Clover Mini is designed to stay "in place" on your countertop. However, you can easily add a swivel-stand for additional functionality! With the swivel included, your Clover Mini instantly becomes "customer facing" so that you can quickly spin the unit towards the customer for PIN-debit entry, or to request email/phone number information. Sales become even quicker with the swivel stand.
Includes mounting hardware to permanently secure the Mini to your countertop
Use optional "sticky feet" to mount without permanent holes being drilled
Includes a security lock
Swivels a full 180 degrees for easy customer access
$99 each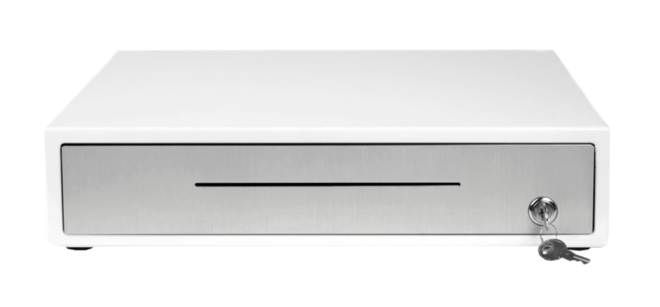 Cash Drawer
A cash drawer is an important part of any Point-of-Sale system! If you purchase a Clover Station, the cash drawer is already included, so you don't need to purchase separately. However, if you're using the Clover Mini, a cash-drawer is an optional accessory. It includes a standard bill tray, coin tray, and 2 keys for the lock.
Aluminum build
Includes bill/coin trays
Locking drawer with 2 keys included
$99 each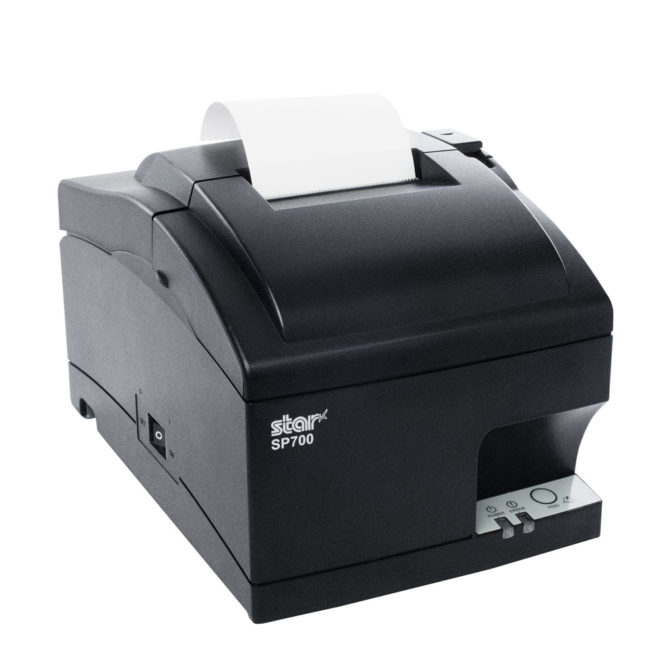 Kitchen Printer
Built to withstand the heat and humidity of the kitchen, this fast, two-color printer offers crisp, easy to read type for quick viewing. When you use it with Clover, you can even print orders in different languages (European languages only; excludes special characters). This is the only kitchen printer compatible with Clover.
Works with Clover Station and Mini (No Flex support)
Multiple language support
Fast-printing
$399 each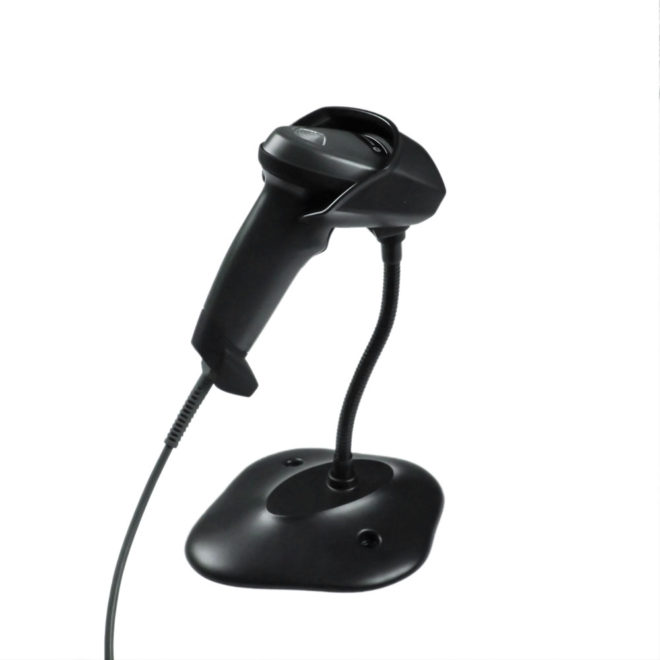 Barcode Scanner
A barcode scanner helps you speed up checkout lines and manage your inventory with ease. Virtually any 1D or 2D barcode can be captured — including the typical barcodes that are printed on paper labels; electronic barcodes displayed on the screen of a mobile phone, tablet or computer that allows retailers to easily process loyalty cards, mobile coupons and more; and the high density (HD) barcodes commonly used in specialty retail and electronic component manufacturing. An optional stand enables automatic switching between handheld and hands-free modes. The Clover-customized version enables easy plug-and-play setup.
Plug and Play setup
$159 each (button-based)
$249 each (hands-free)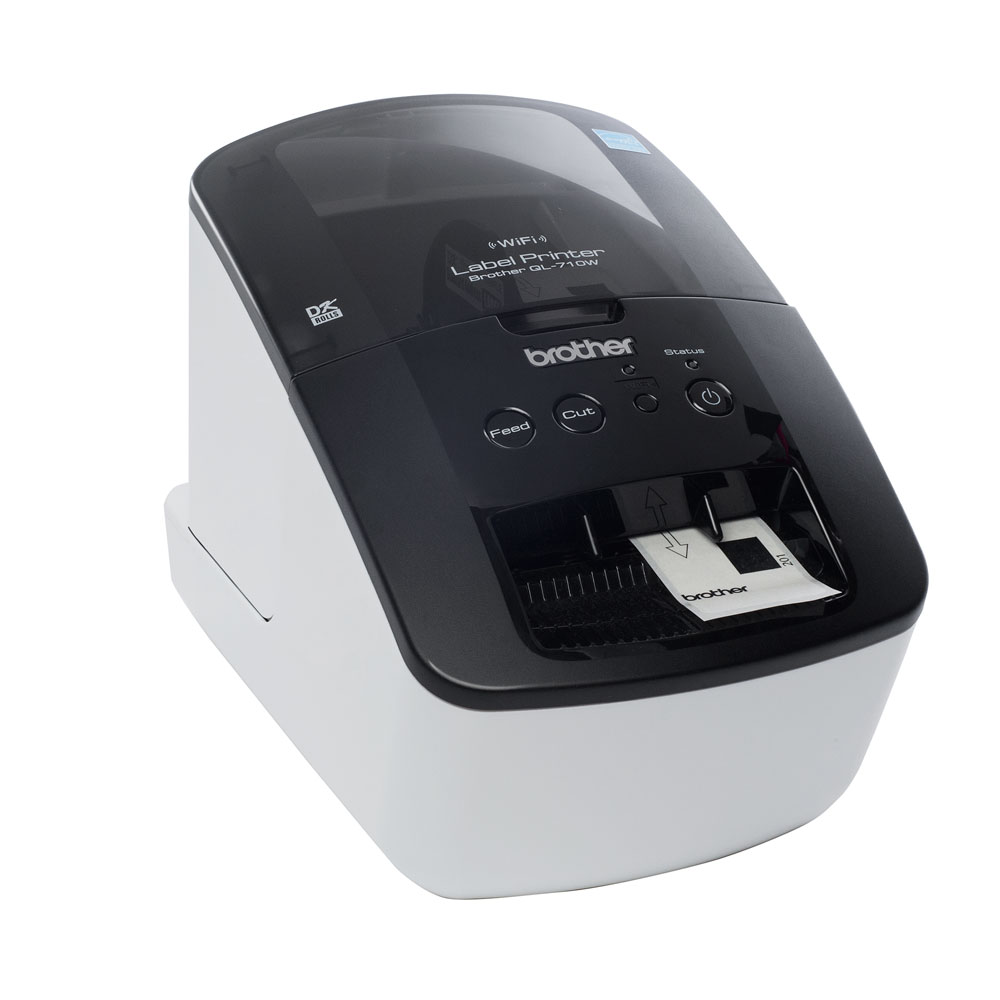 Label Maker
A label maker allows you to easily and quickly create printed labels for your products. The Brother QL-710W Label Printer is capable of printing up to 93 labels per minute, so you won't waste time setting up your inventory. This wireless label maker allows you to create custom labels for price stickers, barcodes, address labels, or even postage. This works perfectly with the "Easy Labels" app!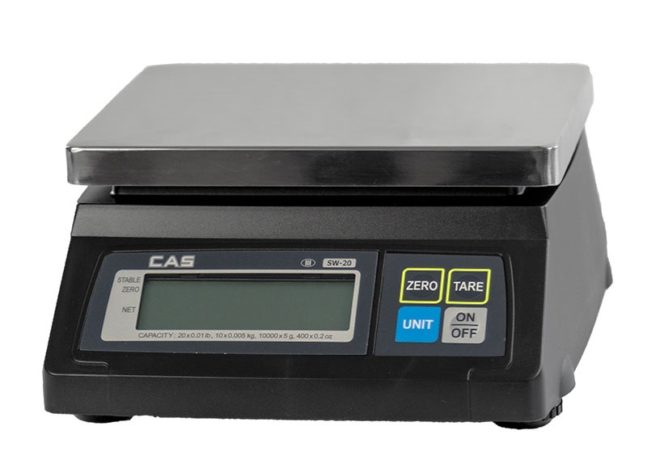 Weight Scale
Frozen yogurt shops and other merchants who sell their wares by weight can speed up checkout with our integrated weight scale. This scale supports up to 20lbs, switches easily between grams and ounces, and automatically passes weight information into Clover for a quick and accurate checkout process.
Available for all Clover devices
Measures up to 20 lbs.
Seamless integration with Clover
$399 each