MX Merchant e|tab online ordering solution
MX Merchant e|tab Offers Online Ordering for Restaurants and Retail Merchants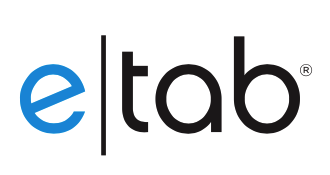 MX Merchant e|tab simplifies online ordering
MX Merchant e|tab gives merchants access to an online ordering solution that is great for restaurants and bars, but also works for many other retail businesses.
e|tab offers your customers a way to purchase and pay for goods for pickup or delivery, all while maintaining social distancing guidelines. e|tab leverages your business's existing web presence and branding to help generate orders and build brand loyalty.
In addition to the low monthly fee, merchants can elect to charge an online order convenience fee that lets you earn on every transaction – both credit and cash.
How e|tab is Different
 

Monthly Fee

Credit Orders

Cash Orders

Convenience Fee

e|tab

$59
Interchange + Pricing
0.15% + $0.08
No Cost
$1.99 (Suggested)

Grubhub

N/A
12-30%
12-30%
N/A

ChowNow

$149
2.80% + $0.30 (V/MC/D)
3.50% + $0.15 (Amex)
2.80% + $0.30
N/A

Slice

N/A
$1.95 + 3.05% + $0.30
$1.95
N/A