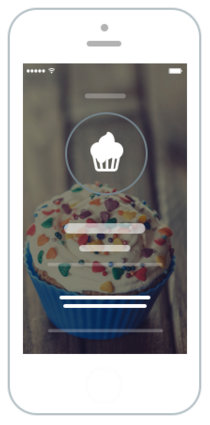 Go Mobile
Build a beautiful app experience for your customers. The Flok Customer Loyalty Program will create a customized mobile app in minutes, so your business information is easily viewable on any device your customers use. Your customers can access hours, services provided, photos of your establishment, and more. Increase engagement by keeping your content fresh and relevant.
Your app also functions as a website, allowing you even more online visibility
Make updates to your page in real-time
Link to your social media channels
Display your map, hours, rewards, and more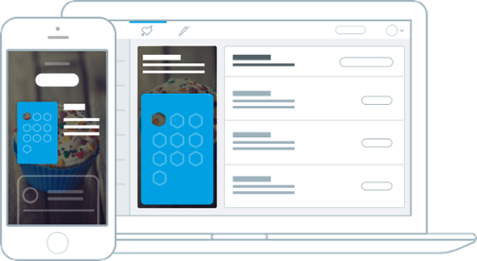 Keep Customers Coming Back
Loyalty is the name of the game. With Flok, you can offer mobile punch cards that reward customers for their repeat business. Customers no longer have to carry punch cards in their wallet, since they're always available on their mobile device. Easily reward your best customers with additional digital punches, and offer numerous reward types:
Create custom "punch-card" rewards, that are accessed/redeemed through the app
Easily modify punch-cards or create new promotions on the fly
Create customized rewards for cash-back, free items, or a discount for future purchases
Offer birthday rewards, happy hour rewards, and "fire-sale" rewards to increase activity during slow hours
Reward your customers for Facebook Check-ins, increasing your social media presence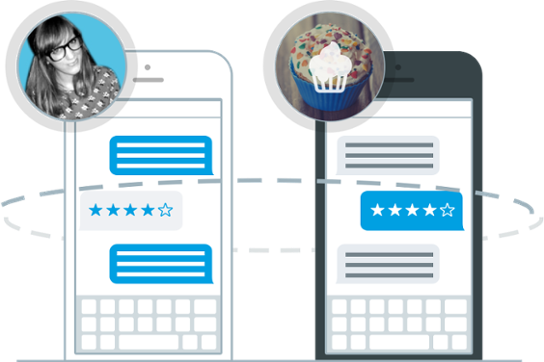 Connect with your Customers
Enjoy seamless communication with your customers using push messages, email and even real-time chat. Thanks to the Flok Beacon, you are instantly connected to your customers the moment they walk into your establishment. You can opt to send automatic messages to your customers when they enter your store, after the redemption of a coupon, or to say "thanks" to a repeat visitor. The Beacon (included free with your subscription to Flok) digitally connects you to your customers for a truly seamless experience.
Get detailed statistics about your users – how many visits, how many rewards, their gender, time of visit, and more
Learn what campaigns/rewards work best with granular analytics. This isn't just information, this is actionable data that shows detailed customer purchase habits and history.
In real-time, send customers messages to chat about their customer service experience, so you can avoid a bad online review and help maintain a relationship with an unhappy customer. Easily thank repeat customers and provide extra rewards to further incentivize repeat business.
Setup an auto-chat feature to automatically connect with customers after a successful visit, providing valuable feedback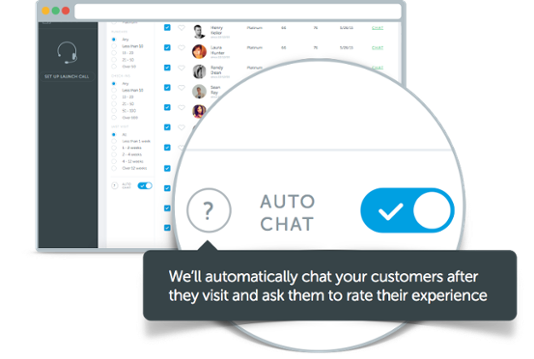 You're Busy, Let Flok do the Work
Flok can run in the background, sending the right messages and campaigns at just the right time. It's called Auto-Connect and it will revolutionize the way you connect with your customers forever. With Flok, you can easily:
Create automatic email campaigns – email customers on their birthday, reminding them of reward expirations, and giving them a status of their current digital punch-card.
Send one-time emails to customers to respond to specific issues, right from your Flok dashboard.
Automatically post your customer's social media activity to your social media accounts – so when your customers check-in or post a positive review, you'll get the online visibility.
Send rewards or chats after specific intervals of activity/inactivity, so you're always engaging with potential customers.
Set a welcome message for your customers – as soon as they walk into your establishment, the Beacon will send a "push" notification to their phone, with a custom message of your choice.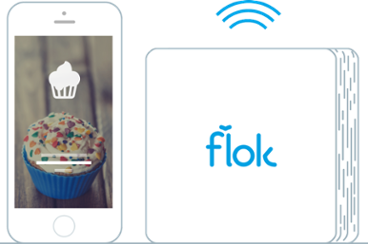 The Perfect Greeter
The Flok Beacon will engage your customers as they walk in with a customizable message and call to action. Central to the success of Flok, the Beacon keeps your customers actively engaged by encouraging the use of your digital app and loyalty program. You can set your Beacon up to automatically greet customers as soon as they enter your store. The Beacon is included for free as part of your Flok subscription.
Wireless and Bluetooth-based, requires no charging or maintenance
40-foot range, so you can easily communicate with all customers entering your store
Easily customize your welcome message, to reflect current specials or promotions
Track customer visits with ease
Increase engagement with push notifications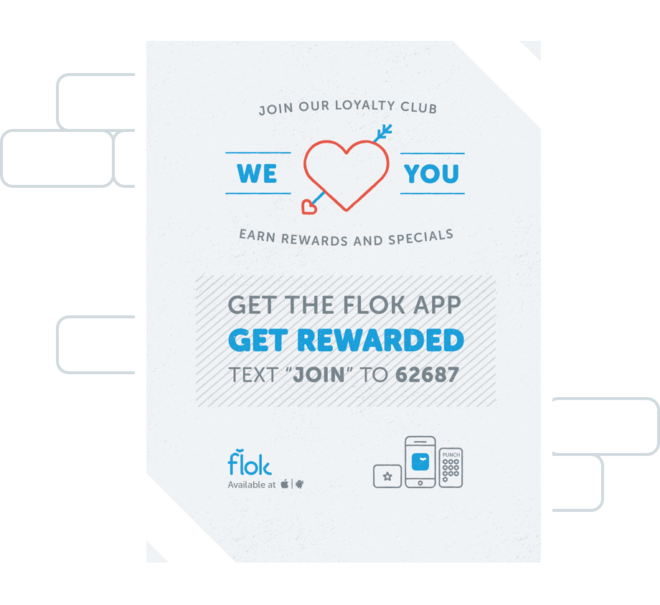 How much is Flok, and how do I sign up?
Dharma is pleased to announce a 75% discount for the VIP Flok package! Normally, Flok charges $1,199/year ($99/month) for the VIP package. If Dharma signs you up, those prices fall to only $249/year ($21/month)! Here's a handy chart of what you get with Flok's VIP package:
| | |
| --- | --- |
| Flok Feature | VIP Package |
| Customer Database | Up to 5,000 Customers |
| Push Messages/month | 10,000 Push messages/month |
| Emails/month | 5,000 Emails/month |
| Setup | Personal Welcome/Setup Call |
| Savings | 75% savings! Normally $99/month |
| Price | $20.75/month ($249 billed Annually) |
Click below to speak with a Flok representative!