How Long Does the Setup Process Take?
Not long at all!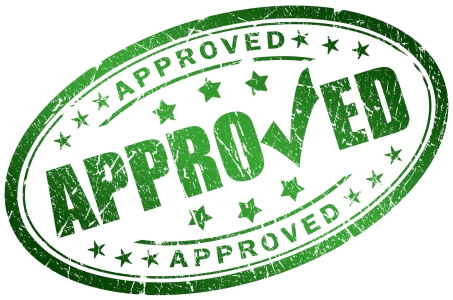 How long does the setup process take?
Usually, a new merchant account setup can be happen in 2-3 business days, after receiving all of the requested documentation. Dharma is happy to "Rush" the process for any application, meaning that under the right circumstances, a new account setup can happen within one day. However, how long the process takes is dependent on you, the merchant! When you open a new merchant account, we'll request certain documentation from you in order to comply with Federal regulations, and so that we can properly assess how your account will be used. Here are some of the requests we'll make:
We're going to require signatures on any new application from either the business owner, or an authorized representative of the non-profit organization. (An authorized representative is anyone that said nonprofit deemed capable of acting on behalf of the nonprofit.) For nonprofits, there will be no personal guaranties requested. We'll only be verifying the identity of the signer, as per the Patriot Act's requirements. For private businesses, we typically require a personal guaranty and a credit check of the business owner. Please be prepared to supply this information.
We'll always require proof of the bank account you'd like to use, so that we know where to deposit your funds and remove our fees. Proof can come in the form of either a voided check (the check must be pre-printed with your organization's name and address) or a signed bank letter from your financial institution. The bank letter simply needs to state the name of your organization, and the ABA routing number and checking account number of your bank account.
We'll require proof of your entity. If you represent a nonprofit organization, that usually means we'll be asking for your 501c3 letter from the IRS, or a recent tax return. As a private business, almost any federal or state issued document with your business information stated on it will suffice. A business license, sales tax registration, articles of incorporation, or recent tax return will all be sufficient documents to serve as proof of your establishment.
If you've been accepting credit cards already, providing us with previous processing statements is very helpful. These will show our underwriters what types of transactions you're accepting, so that they can properly structure your account and effectively monitor for fraud.
Depending on several other factors, we may request additional documentation. Factors that influence documentation requests are: average ticket size, monthly volume expectations, the nature of products being sold, length of time between payment and delivery, prior processing history, and more. Accepting credit cards is, in essence, a series of micro-loans. As such, our underwriting bank will want to ensure that they're doing their due diligence when opening any new account.