MX Merchant – Setting the Batch Time
MX Merchant's default batch time is 4am – you'll want to change that.
Setting MX Merchant's Batch Time
When your MX Merchant account is first set up, the default batch time is set to 4:00 a.m. Unfortunately, Dharma cannot change that, you will have to set it yourself. But fear not, updating it is easy, and we've got full directions below.  The first step is to login to MX Merchant, then: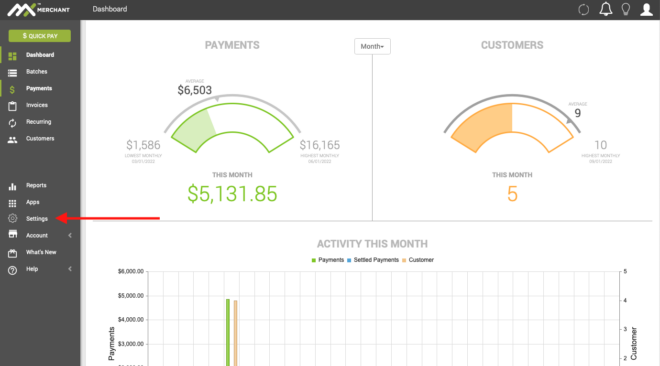 Navigate to Settings
The Batch Time is stored in Settings, so you'll need to go to Settings by selecting that option in the lower left hand navigation.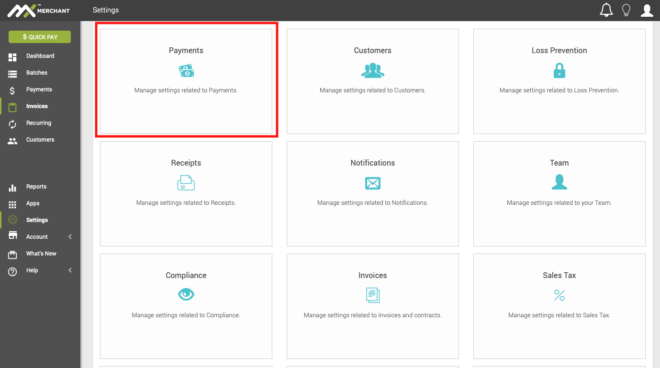 Select the Payments option
Now that you are in Settings, you will see a grid of attributes of your MX Merchant setup that can be changed. We are going to go into Payments, which is where the Batch Time is stored.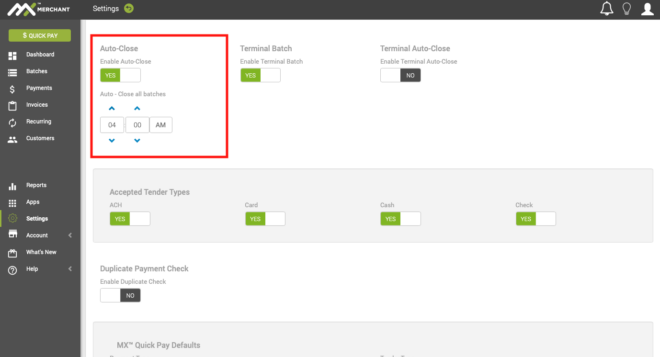 Adjust the Batch Time
Now that you are in the Payment Settings, you can adjust what time the batch closes. To do so, simply adjust the spinner controls until you get to the time you desire.
Keep in mind that for your batch to neatly sync up with the closing time for the underlying processing platform, you will need to close your MX Merchant batch 10–15 minutes before the platform cutoff.
If your Merchant ID begins with 5544 or 5180, that's First Data / Fiserv, and the cutoff time is 6:00 p.m.Eastern;
If your Merchant ID begins with 8739, that's TSYS, and the cutoff time is 9:00 p.m.Eastern.
As long as your batch time is set before one of those times, you are ensured that your batch gets processed overnight, and paid on your normal funding schedule.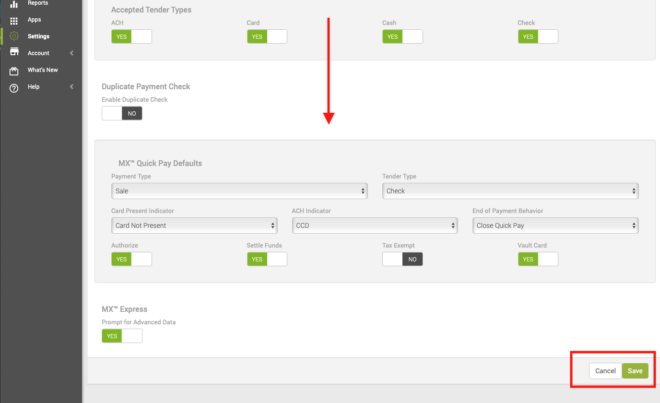 Make sure to Save your changes!
The final step is to Save the new Batch Time settings. To do that, scroll down the Payment Settings page to the bottom, and in the lower right hand corner, you will see Cancel and Save. Save the changes, and they will go into effect immediately. Cancel if you've changed your mind.
And that's it, now your Batch Time is updated to a time of your choosing!