MX Merchant – Roles and Permissions
Learn what each role can and can't do.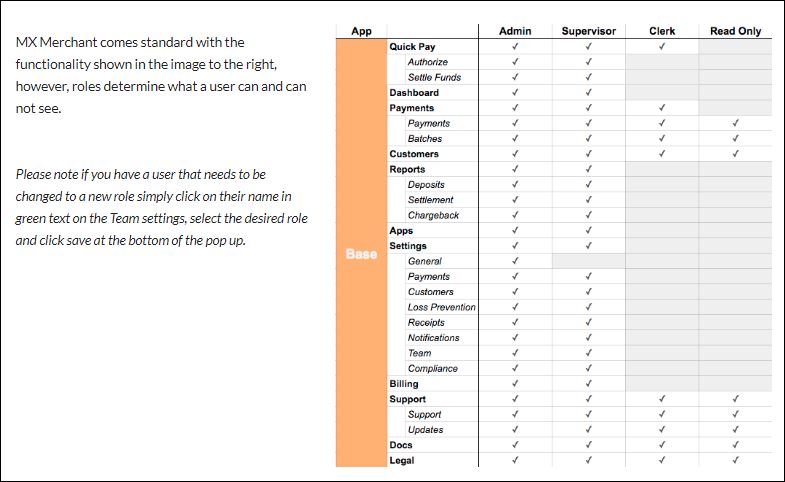 Understanding MX Roles
All new accounts come with access to MX Merchant. By default, the "main" user account that we create will be an Admin account. This allows you to have full permissions, and create additional users. View the chart to see a full breakdown, but here are the main differences:
Admin: Full control over all permissions. There can only be 

one

admin on the account.
Supervisor: Supervisors can do everything an admin can except view back-end general account data, like checking account/EIN information. There can be multiple supervisors, and supervisors can create additional team members.
Clerk: A clerk can run payments, and view payment/batch reports as well as customer information. They can't access apps, detailed reports,  loss prevention settings, or general account settings.
Read Only: This user type can only view batch reports, payment reports, and customer information. They can't run payments.