Can I create automated, recurring payments?
Yes! Authorize.net makes it easy to create automatic, recurring payments. This service is known as Automated Recurring Billing, or ARB for short. With the ARB service, you can easily create "Set it and forget it" payments for your customers. A few common examples of ARB services are:
Setting a monthly donation
Invoicing a client for three installments of a large product
Quarterly membership dues
Allowing your customer to pay their balance on a weekly basis
Creating a recurring payment is simple – just select the amount of the payment, the frequency (weekly, bi-weekly, monthly, etc) and when you want the payments to start and stop. That's it! Easily track all of your ongoing and expired recurring payments, and you can even take eCheck payments on a recurring basis, too. The ARB service is included free of charge with all new Authorize.net accounts opened by Dharma.
The steps to get going are below.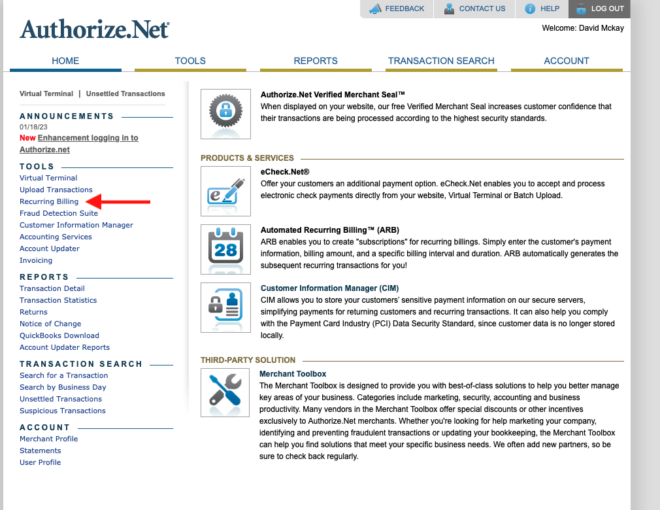 Step 1: Select ARB
Once you have logged in to Authorize.net, on the home page you will see the option for Recurring Billing under the Tools category. Select it.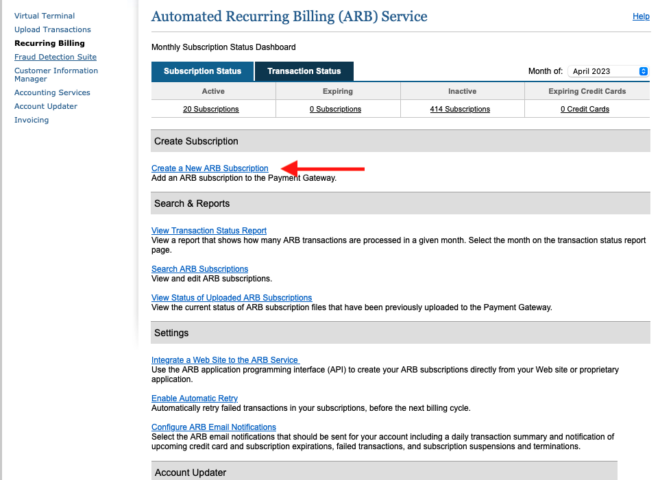 2: Set up a new ARB
Now that you are in the ARB area, you will want to select Create a New ARB Subscription. Obviously, there are lots of other things you can do from this page, but we'll save those for another time.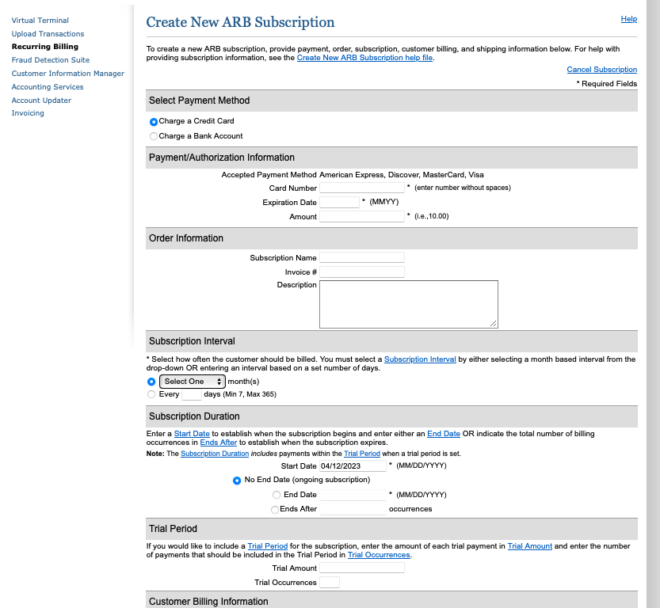 3: Enter the new ARB details
One this page, you'll set up all the details of the ARB: enter the credit card to be used;
Input the details about the subscription;
Set the billing interval,  frequency, and duration;
Decide if there is a free trial period;
And more.
Just follow along to the bottom of the page, entering all the relevant information.
And remember to click Save when you are done!