Are terminals required? Can I use a Credit Card Imprinter?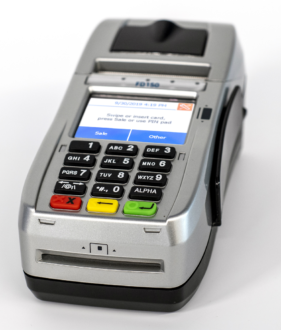 Are terminals required?
If you're accepting credit cards in person, a credit card terminal is usually the best option – but not always! Typically, we recommend credit card terminals for merchants who are in the following categories:
Low-average-ticket merchants usually prefer terminals. This is due to the fact that terminals process quickly, and can be configured to not require a signature. This means that quick-service merchants or retailers with long lines will usually prefer terminals.
If you're physically swiping the credit card the majority of the time. Merchants who are keying-in most of their transactions in may benefit more from a Virtual Terminal.
If your customers require a paper receipt. Many non-profits need to provide receipts to donors, and a standalone terminal is the easiest and fastest way to provide them.
Imprinters (also known as a manual credit card machine, or a "knuckle-buster") can be useful in very limited situations. They're great as a "backup" solution if your terminal goes down, or you lose power – but because imprinter receipts carry FULL cardholder data, they can be a security risk – only imprint credit cards when 100% necessary!
Need to buy a new terminal?