What's New! Card Associations Settlement and Mastercard Fee increase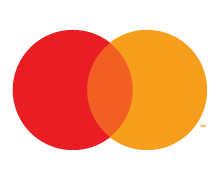 What's New! Card Associations Settlement and Mastercard Fee increase
There are a couple of things to note this month about the credit card processing industry. The first is that a number of states have filed objections to the proposed $7.25 billion settlement that is currently on the table against the Card Associations (Visa and Mastercard). Seems like they don't like the fact that this settlement includes an exemption against further litigation if the court approves it in its current form. A final judgment is due to be passed in September. Meanwhile, the Card Associations have asked the court to rule that current Interchange fees are legal, which would prohibit merchants from pursuing separate damages beyond the proposed settlement. What does this mean for you? Nothing yet. We will keep you posted about further developments and what this judgment may mean to you.
Settlement update part deux – The second part to this lawsuit provides relief to all merchants who participate in the settlement in the form of a 10 basis point reduction in percentage rate fees for all Visa/Mastercard credit card sales generated from July 31, 2013 through March 30 2014. These amounts will be administered by a third party appointed by the court and paid to each merchant in one lump sum after that period. We will send more information in future newsletters.
As far as adjustments to any current fees, Mastercard has announced that they will increase the NABU (Network Access and Brand Usage) fee from the current .0185 cents per transaction to .0195. For Dharma's merchants this is a pass-through cost (no markup ) and will take effect in the July billing period.