What Is Your Word for 2016?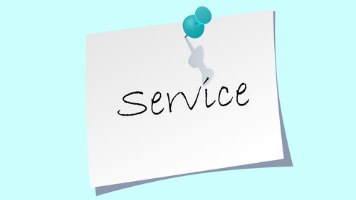 What Is Your Word for 2016?
In lieu of the stereotypical new year's resolution, which I find to be waaaay too difficult to keep, often resulting in the "Second Arrow" of getting down on myself for not fulfilling, I'm taking the lead from our good friend, Mary Mix, who has come up with a much better idea:
Consider one simple yet powerful word that would set the tone for the year to come – one word that holds purpose, inspiration, intention, encouragement, or hope that you can use as a daily reminder to create meaningful change for yourself in 2016. A word like Risk, Attention, Serenity, Joy, Harmony, Action, Patience, Acceptance, Humility, Generosity, Compassion, Resilience, Change, Courage, Mindfulness, Abundance, etc.
What is your word for 2016? My word for the year is Service, which is a reminder that my time on this planet is about how I can be of service to every person, every stakeholder, every animal, every natural element of the planet, and every community in my field of influence. This will not always be easy as I am prone to periods of selfish intentions and personal gain over the needs of others. I know how good it feels when I am giving towards others and that holds the greatest meaning to my life. It's amazing how challenging it is for me to remember, but remember I will!