Giving Back – Special Operations Warrior Foundation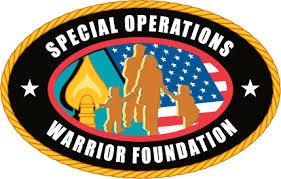 Special Operations Warrior Foundation
One of the reasons that Dharma Merchant Services exists is to be of benefit to our community in a meaningful manner, and one of the ways we have fulfilled that commitment from the very first year is to donate a large proportion of our profits to charitable organizations, through our Giving Back program. Normally, we have done this in the fourth quarter, but this year we are allowing our staff to make a pick on their work anniversary date.
For her $5,000 Dharma-sponsored contribution, employee Diann Rose recently selected the Special Operations Warrior Foundation, which provides college scholarships for the surviving children of fallen Special Ops Forces.
In addition, they offer family and educational counseling, in-home tutoring, and advocacy support. SOWF boasts a 97% college graduation rate as compared to 60% of general population, which is another reason they have a 4-star rating from Charity Navigator. We are privileged to be able to serve this organization's efforts!
Please note: while Dharma was a Registered B Corp at the time of this posting, it no longer is.