SF Green Film Festival – March 2012
SF Green Film Festival – March 2012
The San Francisco Green Film Festival begins next week, March 1 with a slate of films that will intrigue you, enlighten you, maybe even anger you a little, but ultimately inspire you. Join them on a week long cinematic journey which will take you into the depths of a mine in the Congo, through the kitchens of Tokyo's top sushi chefs, cattle wrangling with rancheros in the Brazilian Amazon, marching on environmental protests in China, and urban farming in Detroit. These are just a few of the places you'll visit during the festival.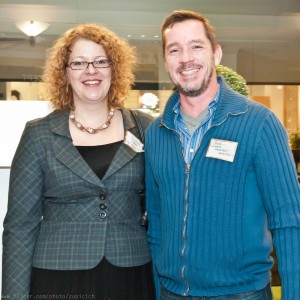 Meet with over 50 visiting filmmakers and guest speakers for a lively week of green films and discussions at the SF Film Society Cinema in Japantown. Buy a festival pass and join them for VIP weekend brunches with the filmmakers and special guests.
Download 2012 Festival Program Guide (pdf)
Ready for tickets? Go to the online box office »
The festivals executive director, Rachel Caplan, urges everyone to "Watch Globally, but Act Locally." We already have tickets to an interesting film titled Cafeteria Man that follows charismatic chef Tony Geraci on his passionate and tenacious journey to overhaul the school lunch program serving 83,000 students in Baltimore's public schools. Opening the festival is the very timely The Island President, where Bay Area filmmaker Jon Shenk spends a year with President Mohamed Nasheed of the Maldives as he confronts a problem greater than any other world leader has ever faced – the literal survival of his country and everyone in it, due to the devastating impacts of climate change. And the inspiring Urban Roots offers up hope against all odds, in the boarded-up shops, empty lots and defunct factories, where seeds of change are taking root in Detroit. With the most vacant lots in the country, citizens are reclaiming their spirits by growing food. A small group of dedicated Detroiters have started an urban environmental movement with the potential to transform a city after its collapse.
We hope you can come out and support this amazing festival and share in the excitement and entertainment. We look forward to seeing you at upcoming screenings and events!
Photo: SFGFF Executive Director Rachel Caplan and Dharma's Trace Wendell