Partner of the Month – FIDO Systems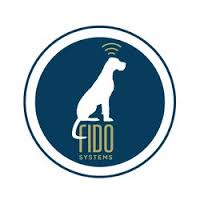 Partner of the Month – FIDO Systems
FIDO Systems is a San Francisco-based IT consulting firm, specializing in providing IT services to small- and mid-sized businesses in the Bay Area. FIDO and Dharma have been partnered together for years now, with Dharma's computer and IT needs being handled by the quick and responsive staff at FIDO. When we originally learned of FIDO, they seemed like a perfect match – local, honest, committed to their values, and always trying to find a way to better their community. Our philosophies really lined up!
So, it was a great pleasure to learn that FIDO has taken on the big step of becoming a fully certified B Corp. This is no small task, and requires a lot of input and energy from the management of any firm. Becoming a B Corp involves really "proving" to the community of socially conscious leaders that a business is paying more than just lip-service to this important cause. Prospective B Corps undergo a rigorous certification process that ensures each new B-Corp is living up to the standards set by the certification process. There are now over 1,000 B Corps, and we are so proud to call yet another vendor of ours a partner in this momentous change. Make no doubt about it, FIDO is committed to operating with intention and care in this world just like Dharma, and we salute them. Here's a quote from FIDO's Founder and President, Dan Bodner:
"Truthfully, we've been tremendously impressed with the Dharma people. Their positive attitude is infectious. Indeed our initial interest in the B corp certification was inspired by Dharma staff. We would rank them at the top of our client list for their positive and constructive working relationship with us. Fido Systems is in the best of company as a B Corp with the likes of Dharma Merchant Services."
Again, we congratulate FIDO for the great work they're doing, and recommend that anyone in the Bay Area looking for a fantastic, ethical IT firm check them out.
Please note: while Dharma was a Registered B Corp at the time of this posting, it no longer is.