Merchants of the Month – September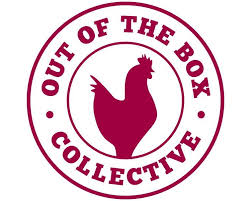 Merchants of the Month – September
Dharma is highlighting two wonderful merchants this month: Out of the Box Collective and Carolina Morning Designs. The first is a Los Angeles-based farm to home grocery delivery service that provides curated, themed boxes of ingredients for customers to create locally sourced and highly nutritious meals. Fresh fruit and vegetable boxes are also available in their delivery area between San Diego and Santa Barbara. We also like to mention that they are a fellow B Corp, as they know how to be the change for good.
Carolina Morning Designs is a North Carolina-based manufacturer of sustainable and organic bedroom, office, and living room furniture as well as meditation cushions and yoga props. Using the choicest natural materials, like organic cotton, eco-wool, sustainable harvested hardwoods, and non-toxic finishes, they change ordinary home and office spaces into healing sanctuaries. And like Dharma, they are a Green Business Member of Green America Network.
Please note: while Dharma was a Registered B Corp at the time of this posting, it no longer is.