December 20, 2013
Posted in Uncategorized.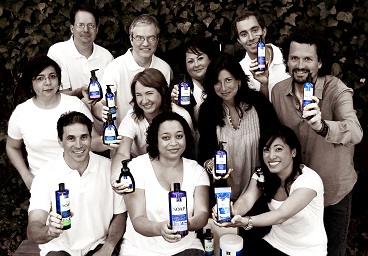 EO® Products is a family owned and operated, certified organic manufacturer of personal care products using the highest grade natural and certified organic ingredients. EO creates products that are natural, gentle, effective and free from animal testing. At EO, they know that providing a product with integrity and sustainability is a choice and they make the conscious choice to ensure that only the finest products are created.
Based in Marin County, CA, EO was founded in 1995 by Brad Black and Susan Griffin-Black. Brad and Susan believe the formulation of beneficial and synergistic herbs, essential oils and natural ingredients is an art form and they search for ingredients with uniquely beneficial traditional and therapeutic properties. EO Products include no synthetic colors, fragrances or harsh chemicals. It is EO's mission to develop their own innovative and efficacious formulas, source natural ingredients, manufacture, and find the most environmentally friendly packaging to fill and ship each and every EO product.