Merchant of the Month – Fully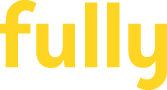 Merchant of the Month – Fully
We are shining the spotlight on another B Corp merchant called Fully, offering "desks, chairs, & things to keep you moving." Fully was referred to us by fellow B Corp banking partner, Beneficial State Bank. (You know that we are a B Corp also, right?).
Merchant of the Month Fully sources and sells a full line of standing desks, chairs, and accessories like lighting, mats, computer and monitor stands, etc., but with a very sustainable difference. They use low VOC components and green-certified wood products, source recycled plastic parts, plus many other thoughtful repurposed materials. Fully is also committed to creating healthy workplaces that prioritize wellbeing and engagement of their people in their San Francisco, Portland, and Baltimore locations. We wholeheartedly endorse this wonderful business and urge all Dharma merchants and partners to take a look at their offering.
Please note: while Dharma was a Registered B Corp at the time of this posting, it no longer is.