Merchant Interview with Mary Albitz of Jigsaw Java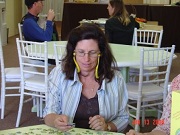 Merchant Interview with Mary Albitz of Jigsaw Java
It's been a pleasure and honor to provide merchant services for Jigsaw Java, a unique puzzle store in Redwood City, California. Founder and owner Mary Albitz has taken her love of puzzles and created a special place that fosters community with acceptance and care. Jigsaw Java is the only Authorized US Distributor for Ben's Puzzles, which use a unique, tested system and have been researched and designed to help people with dementia. I interviewed her yesterday to learn and share more about the great work she is doing.
How did you get the idea to start Jigsaw Java?
I was inspired by a Breckenridge CO, jigsaw puzzle store I saw in August of 2006. They sold whole coffee beans, and they used to serve coffee. I thought later that it would be so cool to have that combination.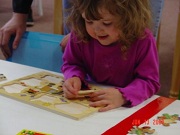 What effect have you seen Jigsaw Java having on your community?
The effect has been huge. Active seniors have a place to go to socialize while doing puzzles.
Families have a calm place to take their kids that is equally enjoyable for kids and parents. Almost 35 kids with autism have received a free Mneme Art Therapy sessions. Just one session makes a difference. Stroke patients and people with Alzheimer's benefit from therapy sessions and being in the environment. Jigsaw Java is a place that people with disabilities feel comfortable, with regular clients in wheelchairs, with Cerebral Palsy, and from Kainos programs (that assist adults with developmental disabilities).
Jigsaw Java has also donated "Pizza & Puzzle" parties to schools and other non-profits in the community for fundraising.
What is your favorite aspect of what you do?
Seeing when various groups of people who don't know each other end up interacting and helping each other.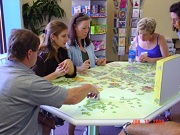 Any words of wisdom to share with budding entrepreneurs?
Listen to your coaches even though you don't want to. Make sure you have balance in your life. That's hard when you love what you do so much, and tend to get consumed by it. Then you miss spending time with your family, and you don't realize it until you're with them.
Also buy local and support local shops as much as possible. Amazon would not do what I'm doing!
Upcoming Event
Mary is organizing an "Autism Benefit & Art Auction" event on Fri. April 29th at Angelica's Bistro in Redwood City, CA. Please attend if you can!