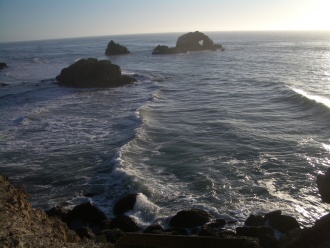 Hope
"Hope is a waking dream." This quote is from the third century BC Greek philosopher, Aristotle, who was also a student of Plato. This remarkable man lived at a time when exploration of the inner and outer world flourished – biology, metaphysics, logic, poetry, linguistics, politics, theatre, and on and on. Our world has been immeasurably changed due to his influence. You could say that we are all stakeholders of Aristotle! I am reflecting on hope this month after having attended a number of conferences, such as Sustainatopia, B Corp's Build Day, and the Awakened Leadership Conference.
Politicians would have us believe that we are living in disastrous times and that they alone can make us great again, as if planting seeds of fear and hopelessness is better than love and hope. I agree with Aristotle: each moment is an opportunity to experience the trust and faith that life unfolds in the optimum way for us to awaken. Hope counters the anxiety and pain that can creep into an unintentional life, one that is overly influenced by self-centered gain and desires. I have discovered so many people, organizations, and companies that are committed to being a force for good and this is the community that we embrace, the community of hope. Besides, as Henry Rollins said, "Hope is the last thing a person does before they are defeated," so let's not give up hope!
Please note: while Dharma was a Registered B Corp at the time of this posting, it no longer is.