Highlights from Dharma for 2011
Highlights from Dharma for 2011
We're grateful for another incredible year for Dharma Merchant Services as we continue to create a powerful brand that is identified with "Right Livelihood". All you have to do to validate the buzz is to Google the term "merchant services" and see where we appear!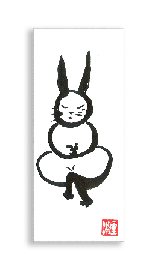 Here are some highlights from Dharma Merchant Services for 2011:
Alexia and Jeff continue to be interviewed in the leading trade publications such as The Green Sheet, ISO & Agent, Digital Transactions and Transaction Trends, to provide an example of how to operate a business with Awakening as a beacon.
In September, Dharma moved into new offices in the historic Shell Building, bringing our belief in "love is good for business" deeper into the financial district of San Francisco, and giving us much needed breathing room for growth and expansion.
Jeff convinces one of the largest receipt-paper suppliers to carry BPA-free paper.
Two new amazing team members came on board, allowing us to better serve you as we expand.
Dharma went completely paperless!
In alignment with our mission to use our success to support the non-profit community, we donated our largest amount ever, in excess of $30,000.