Highlights from Dharma for 2010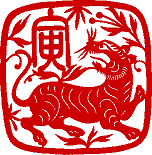 Highlights from Dharma for 2010
Thank you for making this our best year ever!
We've really enjoyed reflecting back on what was truly an incredible time, full of opportunities for awakening and deepening our commitments to sacred service and taking responsibility for our contribution to the world.
Here are some of the highlights of what we did in 2010…
Reduced our paper usage per account by 70%
Doubled our staff
Started composting
Gave raises and bonuses to all employees
Extended monthly gym/yoga memberships, full-coverage health insurance and employer-funded Health Savings Accounts to all employees
Attended Sacred Commerce Advanced Leadership Training
Almost doubled our client count
Survived two partner acquisitions
Spoke at the Green Festival, B Corp & Green Chamber Partnership Celebration and to the Leadership San Francisco class of 2011
Spoke on behalf of B Corp at the Sustainable Enterprise Conference and to students in the MBA in Sustainable Management program at the Presidio Graduate School
Were interviewed on Awakening Values, The Malama Kaua'i / KKCR Radio Show and the Silicon Valley Technology, Art, Green and Sustainability Show
Were published in The Green Sheet
Transitioned to Canvas Dreams, launched a new website and blog, created Facebook, Twitter and LinkedIn accounts, and improved our search engine ranking
Started tweeting our Clearing questions
Exhibited at the Green Festival
Became a Green Chamber of Commerce Sponsor
Attended Kindred Spirit, Abounding River, Smile at Fear, Conscious Breathing and Yogic Eating workshops & retreats
Kept the office fridge stocked with yummy, organic, local, in-season farmer's market food
Beautified the office weekly with fresh flowers
Halved our coffee consumption and drank more water
Were good neighbors by initiating, attending and hosting building happy hours
Volunteered at Eternal Presence and Sacred Commerce workshops
Took on juice fasting, yoga, martial arts, ongoing volunteering for The Art of Yoga Project, a new kitten and performing in a theatrical production
Sponsored the Wine Country Film Festival
Lent free terminals and volunteered on-site for non-profit client events
Attended the Western States Acquirers Conference, Sustainable Industries Conference, Pachamama Alliance Fundraiser and Amazon Watch Fundraiser
Volunteered at the Pachamama Alliance Fundraiser
Donated thousands of dollars to non-profits
Deepened our gratitude for being able to use our business to practice the higher virtues, and actually getting paid to talk with and serve the most amazing clients
Thank you so much for your connection with us during this wonderful journey. We couldn't have done it without you!
Please note: while Dharma was a Registered B Corp at the time of this posting, it no longer is.