Featured Merchant: PlanetBox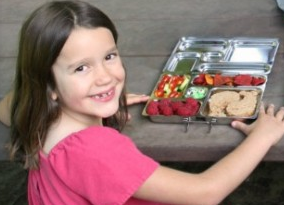 Featured Merchant: PlanetBox
This month we're thrilled to feature local, family-owned and operated, health and sustainability-focused, rockstars of the lunchbox world Planetbox for three very special reasons:
PlanetBox is an amazing company that produces beautiful, functional and completely sustainable lunch boxes.
The boxes have a very smart design that helps manage portion control, make more healthy and economical food choices, and keep items fresh in a non-toxic container that is both food and earth friendly. You can mix and match accessories like a cold kit, "dipper" set and utensils, and they even provide meal ideas and shopping lists on their website!
The lunchboxes have been a huge hit with kids and PlanetBox has an amazing array of "my favorite PlanetBox" pictures from happy parents on their Facebook page.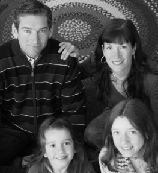 2. We're proud to share that PlanetBox was founded by the cousin of Dharma's co-founder Alexia!
Caroline Miros is Alexia's cousin, and she and her husband Robert founded PlanetBox in 2009 after combining their unique talents in engineering, children's health and environmental programs.
We're so happy to see these wonderful entrepreneurial family members thrive while being of service and being such good stewards for the planet (Alexia likes to think it runs in the family : ).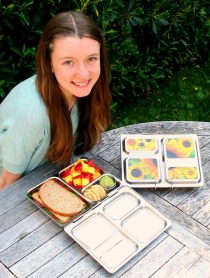 3. We get to help announce that PlanetBox has a new product!
Their success with their children's version, the Rover, created demand for a teen and adult-sized version, the Launch. Now not only can your kids have a fun, functional lunchbox with colorful magnets and multiple compartments for a nice variety of foods, you and your teens can carry your homemade lunch and leftovers in a sustainable box with a stylish carry bag. Go PlanetBox!