Featured Merchant: Chloe Fine Arts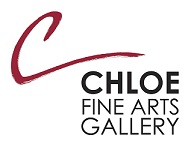 Featured Merchant: Chloe Fine Arts
We're honored to feature a fellow family owned and operated, local and fantastic merchant: Chloe Fine Arts.
The owners' more than 23 years of gallery management experience shows with this new gallery, where the ever-changing collection consists of innovative contemporary fine art from internationally acclaimed artists. In one short year, Chloe Fine Arts has become a cultural community center, with special events such as wine dinners that are featured in the San Francisco Chronicle.
Over 125 people came to help them celebrate their anniversary gala last weekend. They also have a social mission, and support seven charitable causes, including the Tony LaRussa Animal Rescue Foundation as their charity of choice with our donation program.
We're so privileged to work with such an incredible organization!