Giving Back – Veteran's Path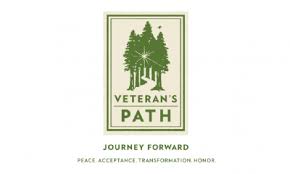 Dharma's Giving Back – Veteran's Path
Veteran's PATH reconnects veterans with strength and service. Through practical tools of meditation and mindfulness, physical and outdoor experiences, and a community of camaraderie, veterans rediscover peace, acceptance, transformation and honor in a new journey forward.
Established in 2008 by Lee Klinger Lesser and Chris Fortin, two long-time mindfulness and meditation teachers with backgrounds in western mental health, emotional intelligence and somatic healing, they came together to share a mutual concern about what was happening to returning veterans from Iraq and Afghanistan. As mothers of children the same age as current returning veterans, and as people who lived during the Vietnam era and watched what happened to returning veterans then, and the suffering that has continued over decades, they wanted to contribute to a more welcoming and productive transition from the military into civilian life.
Please note: while Dharma was a Registered B Corp at the time of this posting, it no longer is.