Dharma Exhibits at PAINWeek, 9/5-9/8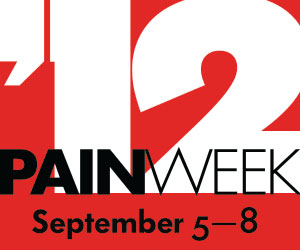 Dharma Exhibits at PAINWeek, 9/5-9/8
This September 5th-8th, Dharma will be exhibiting at the annual PAINWeek conference in Las Vegas, NV. A happy client of Dharma, PAINWeek is the nation's largest pain conference for frontline clinicians with an interest in pain management. Over 1500 physicians, nursing professionals, physician assistants, dentists, pharmacists, and psychologists are attending this year.
The conference is based on a comprehensive curriculum offering more than 120 CE/CME hours of pain management education across 18 different tracks that include assessment and diagnosis, multimodal treatment, pharmacotherapy, regional pain syndromes, and the evolving legal/regulatory environment. There will also be full-day programs presented by the American Society of Pain Educators, the American Society for Pain Management Nursing, the National Association of Drug Diversion Investigators, and the Veterans Health Administration AND a new track from the American Pain Society. Click here to view the Full Conference Schedule, and here to register.
The conference is geared towards Physicians, Physician Assistants, Pharmacists, Nurse Practitioners, Nursing Professionals, Psychologists, and Social Workers. Practitioners can earn up to 30 CE/CME hours in their chosen fields of interest.
We are thrilled to participate in this fantastic conference! Please share this information with your health care community, along with this link to register. Please pass along the discount code of DHARM for a discounted registration rate of $329, available until July 30th.