Dharma Attends May 2012 BALLE conference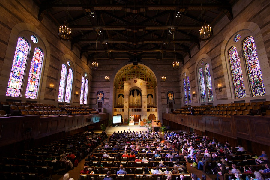 Dharma Attends May 2012 BALLE conference
We attended our first Business Alliance for Local Living Economies (BALLE) conference this past May and had such an enriching experience that we know it will be the first of many. It was held in the beautiful city of Grand Rapids and brought in people from all over the US who are working hard to strengthen their local economies. Central themes of the conference were ownership and collaboration, and the content was completely incredible. Here are some highlights:
We were reminded by Fred Keller of Cascade Engineering, which stands out as a model of the positive change business can acheive, that "we're not ok if we're not all ok".
Malik Yakini of the Detriot Black Community Food Security Network quoted the moving African proverb "I am because we are" during his talk on removing racism in the food system and the physical, spiritual and financial well-being that comes from urban farming.
Charles Eisenstein who wrote Sacred Economics shared the benefits of a gift economy and operating as our connected self, and stated that "a leader is someone who helps you remember what you already know, and helps you believe in it".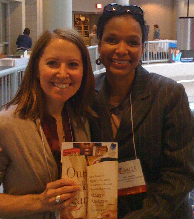 Maggie Anderson gently but very firmly pointed out that buying local hasn't worked in black communities because the local businesses there are not locally owned. The alarming statistic that business profits earned in a black community stay in that community for a mere 6 hours inspired her year-long committment to shop exclusively at black-owned businesess, documented in Our Black Year.
Alpha Demmellash of Rising Tide Capital shared the shocking and moving story of her childhood in Etheopia that included a year long kidnapping by her father, where it was her ability to love and forgive that literally set her free. She went on to study at Harvard and create a business incubator for underserved entrepreneurs.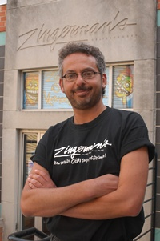 The breakout sessions were hard to choose from but "Leader as Host" and "Servant Leader" stood out and did not dissapoint. "Leader as Host", lead by Deborah Frieze, described an approach of hosting "wildly inclusive" conversations among all stakeholders as a way to create solutions to complex problems. "Servant Leader", lead by Ari Weinzweig, was part of the famous ZingTrain seminars. The session provided many fantastic takeaways, including "your customer service will never be better than the way you treat your employees".
More highlights, photos and videos are on the BALLE site here. Next year's conference will be in Buffalo, NY. Once considered part of the "rust belt", it is now a thriving city thanks to the resiliency of its residents who understand the benefits of local ownership. We're going and hope to see you there!