Dear Friends,
Our team here at Dharma are feeling fortunate to have escaped 2020 with minimal harm or suffering on account of the near apocalyptic pandemic, political strife, social chaos, faltering economy and the never-ending lockdown. No one could have written this script 12 months ago as the year seemed to drag on with no relief in sight. But there appears to be light at the end of the tunnel with vaccines, a moderate new government, increased social and racial awareness, relief money for those in need, and hopefully, the gradual reopening of businesses and services. What I miss most about 2020 is shaking hands and giving hugs — even a fist bump would feel good right about now, but of course, the prudent behavior is to continue to social distance and wear masks to positively mitigate the virus spread.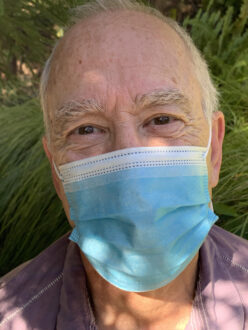 Our Dharma team continues to work from home in the great states of California and Texas, with our principle customer support centers operating from Georgia and Tennessee, so rest assured that we have adequate staff to assist with your needs.
We sincerely wish all of you, our merchant partners, a positive quarter to start of the new year, with strong business, good health, and uplifted spirits as we collectively heal our minds, bodies, and spirits.
Jeff Marcous, Founder and CEO