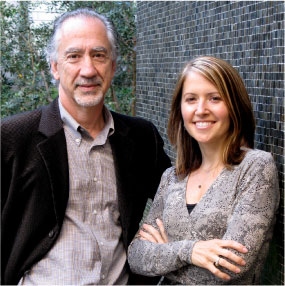 A Little History
This past March, Dharma Merchant Services celebrated its ten-year anniversary. A little history: I began working out of a spare bedroom in San Carlos, California, but quickly came to the conclusion that working from home simply wasn't for me, as it seemed like every incredibly important phone call was interrupted by either the dog barking, a leaf blower blasting, or some other obvious ding which blew our cover that we weren't quite as large as our website would lead one to believe. Three months later my daughter Alexia and I rented a retail space in San Mateo, then after two years made the jump to San Francisco. We had so much fun working together – in fact, we had never been so close! Years later she confessed that the reason she decided to start the company with me was just for that reason, and we did a lot of introspection and work to connect in a deeper, more meaningful way.
It was Alexia who discovered the Sacred Commerce approach and workshops, which have informed how we do things at Dharma ever since. "Business as a Path to Awakening" is the book's subtitle and this grand experiment has been transformative for all of our staff. She also took part in sharing the stage with Yvon Chouinard of Patagonia, and other progressive companies on the steps of the California legislative building when the first benefit corporations were created in January 2012. It wasn't long after that she went on a humanitarian mission to Haiti and upon returning realized that her life's purpose was not selling payment processing (much to my chagrin). But far be it for a father to stand in the way of his daughter's bliss, as she expressed the need to relieve the suffering of others in a more tangible way. Since then she has earned a nursing degree and currently works at Brigham and Women's Hospital in Boston fulfilling a very purposeful life. All of Dharma's stakeholders have been touched in a meaningful way by her contributions and we express great gratitude and good wishes on her path.
Please note: while Dharma was a Registered B Corp at the time of this posting, it no longer is.