Recurring Payments Made Easy | Credit Card Billing
Set it and forget it with automated recurring billing through MX Invoice.
Here at Dharma, we receive a lot of questions pertaining to different aspects of business. All of which we are more than happy to answer. Some of the more common ones have been about recurring payments, and if we offer a system to set these up. The answer is yes! Opening up an account with Dharma Merchant Services includes access to MX Merchant which allows for the simplest method of collecting membership payments, donations, and more.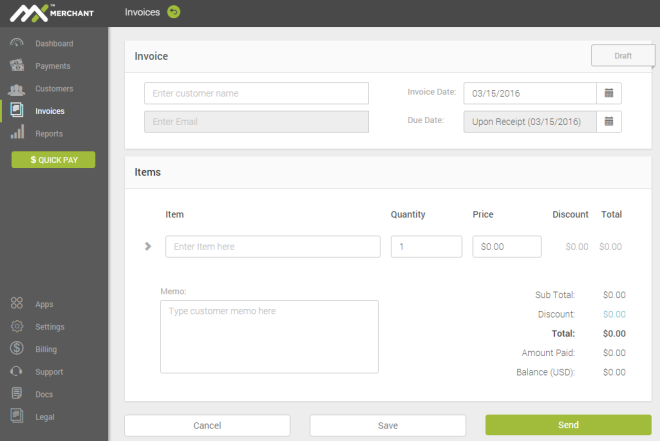 Manage Invoices with Ease
If you have repeat customers, being able to invoice your clients and create recurring payments is a must. For an additional $10/month, you can also easily send and receive invoices from your customers. With the MX Invoice app, you'll be able to create one-time invoices, or create "templates" for future invoices, so that you can quickly select the right invoice and send to your customer in a breeze.
Save customer's information for later access and easy re-billing.
Create "Recurring" invoices for ongoing payments from clients.
Email invoice requests to your customers for quick payment.
Customize your receipts with your logo, text, and payment terms.
Receive email/text notifications for declines, received payments, chargebacks, and more.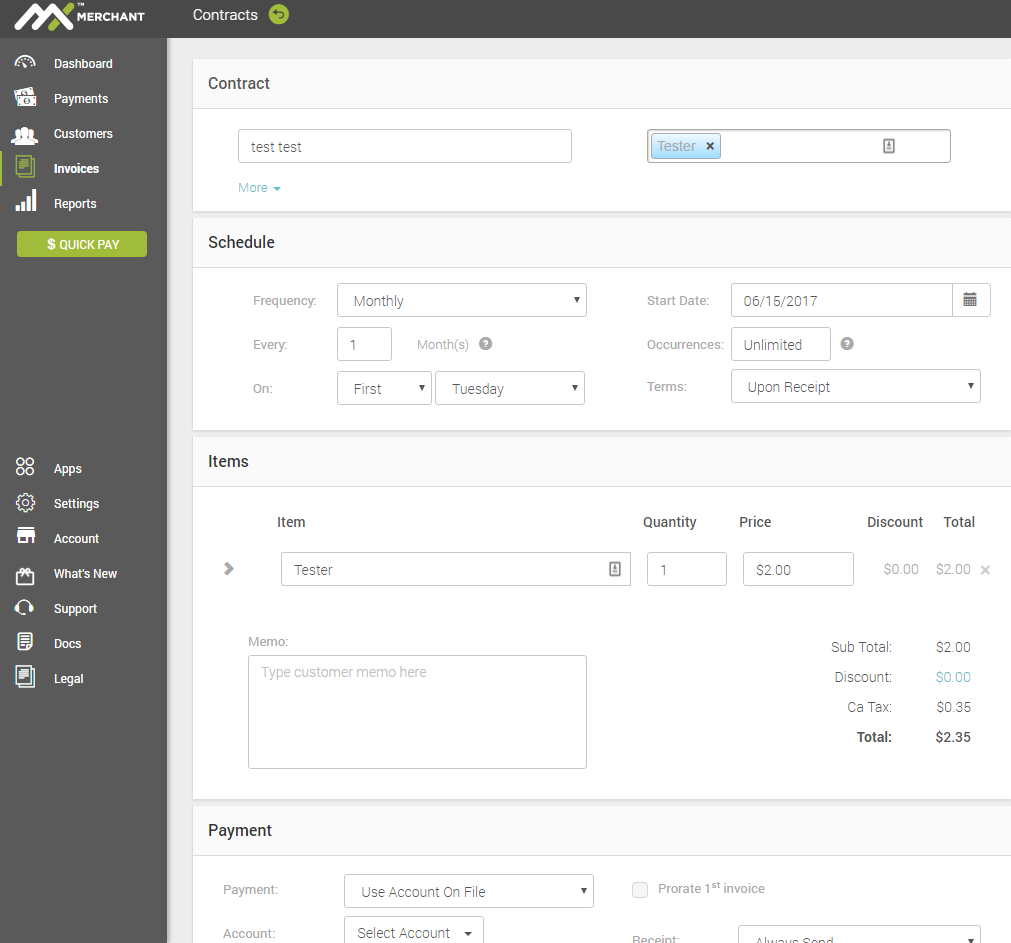 Recurring Payments
With the MX Invoice App, you can "set it and forget it". With a few clicks, you can create an ongoing-payment for your customers, that's fully customizable. Now, you get to dictate the terms for payments!
Charge customers weekly or monthly, and choose which day of the week/month to charge.
Set a specific number of occurrences, or charge "indefinitely".
Add detailed, line-item sale items to the invoice.
Apply tax amounts, discounts, and more. You can pre-set multiple different tax amounts, too.
Automatically apply payment to a specific pre-saved card on file, or allow your customers to pay by entering their credit card information on a secure payment page.
Easily prorate the first invoice you send to any customer.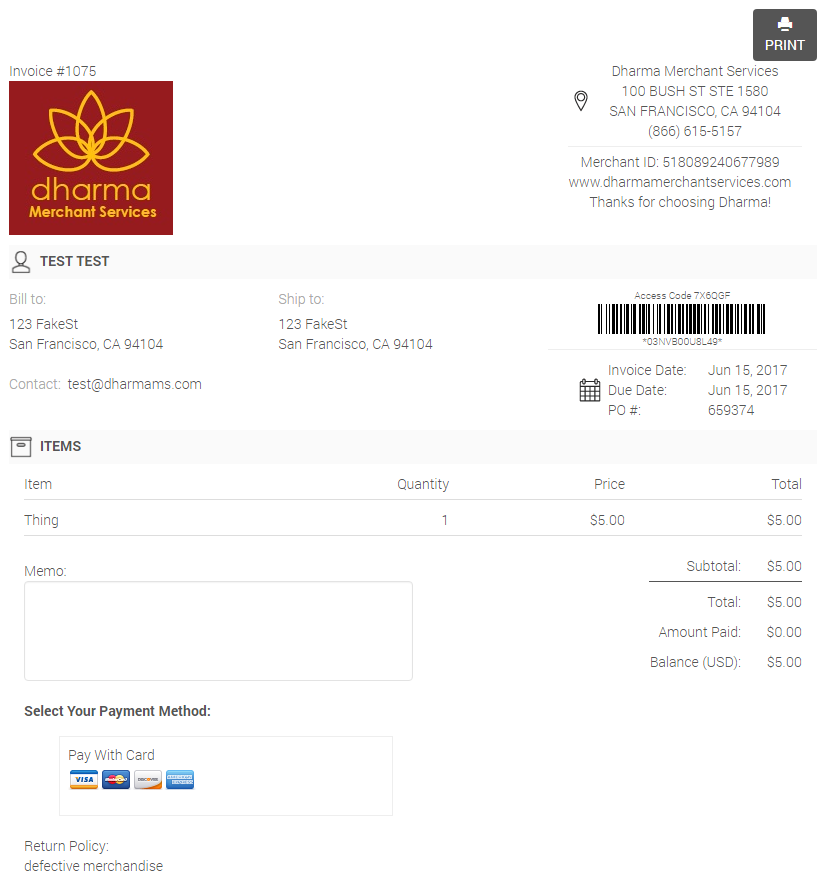 Easy Payments for your Customers
With MX Invoicing, your customers will receive easy-to-read invoices that allow them to pay with the click of a button. As soon as you complete an invoice, your customer will immediately be emailed a detailed, line-item receipt. They'll also be able to "click to pay" their invoice – with a single click, they'll be prompted to securely enter their card information. Easy for you, easy for your customers!
Customize the invoice your customers receive with a unique header, company logo and return policy.
Allow specific payment terms – due upon receipt, net 15, net 30, net 60, or net 90.
Add customer memos, to personalize any given invoice.
Easily edit unpaid/cancelled invoices.
Manage all open invoices and quickly filter for invoices that meet specific criteria.
Pay any open invoices using stored credit card information.
Dharma Has The Solutions You Need
No matter what industry you occupy, we can provide support when it comes to accepting credit card payments. We have solutions for storefronts, online, and mobile payments. You'll be able to fully leverage the power of using credit cards for your business. You'll present a professional image to your clients, and gain a leg up when it comes to outmaneuvering competitors who haven't quite caught on yet.