September 20, 2013
Posted in Uncategorized.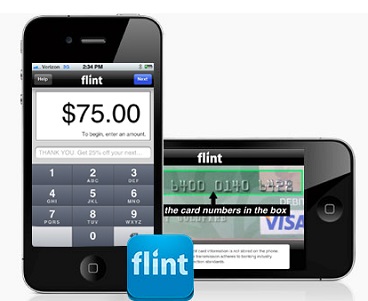 Dharma Merchant Services offers a number of mobile commerce solutions – wireless terminals with integrated printers, card reading swipers for tablets and iPhones, and virtual terminal access from browser based phones, but we have partnered with a new provider that allows Visa and MasterCard card data to be captured by an iPhone/iPad without a swiper! Our new
Dharma "Lite"
service, provided by Flint, can be reviewed
here
. The rates are very simple – 1.95% for debit cards, and 2.95% for credit cards – with no monthly fees, setup, PCI compliance, or annual fees – and the application process is quick and easy. To be clear, this service is not connected to our standard merchant account service and is best utilized by merchants that do not process consistently or who do not require enhanced support.
Dharma has also just launched a new "supplies" portal for our retail (card present) merchants that
can be accessed here
. The link can also be found under the "customer support" tab along the top of our home page. You will be asked to create your own account using the credentials of
"DMSgrp1
" as the Membership ID and "
Axces4dms
" as the Membership password. Once the account is created, merchants can order receipt paper, replacement cables, imprinters, etc. directly from our Atlanta based supplier.
Also, Dharma will be exhibiting at several events in the next few months. Join us October 10 in San Francisco for the
Non-Profit BootCamp Conference
where we will be sharing with charities and non-profits about Dharma's fundraising programs. Dharma Travels to Los Angeles October 19 – 20 for the
LA Green Festival
where we will both exhibit and sponsor the festival and then back to San Francisco on November 9-10 for the S
F Green Festival
. We are thrilled to sponsor the events this year for the first time. Dharma will have limited space available in our San Francico Green Festival booth space for a couple of our merchants – the cost is $500.00 total for both days of the event. You can market your product, sell directly to the public and mingle with our awesome sustainable community.
Contact us
for additional information! Hope to see you there!